3 Effective Treatments For Hair Rejuvenation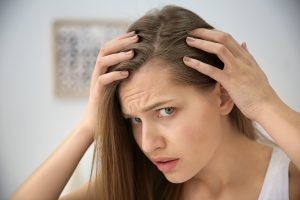 Hair loss and thinning is a major concern affecting many males and females. Until recently, there were few options available on the market to assist with hair regrowth.
Brazilian Beauty has recently introduced
3 Advanced Hair Rejuvenation Treatments
to stimulate and re-activate the pathways in the hair follicle.
Dermal Rolling Treatment: The Dermal Roller device consists of 540 very fine, diamond tip surgical stainless steel needles that create channels in the skin stimulating collagen production.

It works by releasing a wound healing response in the deeper levels in the skin to increase collagen, elastin and growth factors. From this you can expect thicker, healthier hair, reduced body and face scarring, reduced/prevented stretch marks, improved skin tone and texture. 

We recommend the ASI 0.75mm Dermal Roller to use on the scalp or body.
Dermal Pen Hair Rejuvenation

activates the body's natural wound healing response and this response can be utilised to reverse Androgenetic Alopecia (a common form of hair loss/hair recessing or thinning). 

The Needling action re-activates the pathways in the hair follicle, activates a release of growth factors and stimulates the Stem Cells. The combination of these three actions helps to strengthen the hair follicle to support thicker, terminal hair.
Platelet Rich-Plasma Hair Rejuvenation

is blood plasma treatment containing a high concentration of platelets (also known as thrombocytes). 

PRP therapy helps to accelerate and promote the body 's natural healing and rejuvenation process without subjecting patients to significant risk. The philosophy is to merge cutting-edge technology with the body's natural ability to heal. PRP technology was initially developed 20 years ago to aid with wound healing and blood loss. Now it is being used successfully across a wide range of applications such as skin rejuvenation, hair loss treatment, sports injuries, wound care and gynaecology.
If you have concerns about hair thinning, hair loss or balding, book in at your closest clinic for your complimentary consultation with one of our Professional Beauty Therapists or Registered Nurses for a tailored hair loss program.
Before and After: