We Are Proudly Beauty Drop Partners
We Are Proudly Beauty Drop Partners
Recycling the unrecyclable with the Australian Skin Institute
We are proudly working with The Australian Skin Insitute as official partners of their
Beauty Drop Recycling program.
Our commitment to sustainability is at the heart of our business. Beauty Drop allows us to recycle all of our beauty consumables, keeping them out of landfill and making way for a greener future.
All Brazilian Beauty Clinics are official drop-off points for The Beauty Drop Recycling Program. Simply, bring in your empty skincare bottles and we'll take care of the rest.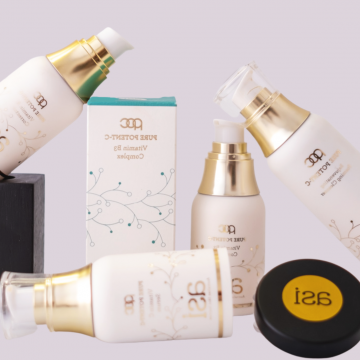 "As a company that's committed to creating innovative and effective formulations while keeping the protection and preservation of our planet front of mind, we are always striving to do better.
In line with our sustainability goals, we are working with TerraCycle® to recycle the unrecyclable through our Beauty Drop program.
Next time you run out of your favourite Australian Skin Institute products, send us your empties, and we'll ship them off to TerraCycle®, where they'll be transformed into new products!"
– The Australian Skin Institute
Read The Full Sustainability Statement
See How TerraCycle Recycles The Unrecyclable