BELIEVE IN SMOOTHER SKIN FOR LONGER
Believe in beautifully smooth skin today
Believe in smoother skin for longer with IPL Hair Removal Treatments.
Buy 5, get 1 FREE available on all treatment areas.
IPL (Intense Pulsed Light) Permanent Hair Reduction, sometimes referred to as laser hair removal, guarantees permanent hair reduction for long-term smooth skin. It is a safe and effective, and an increasingly popular hair removal treatment. As experts in Hair Removal, Brazilian Beauty use the latest and safest technology to deliver amazing results.
Book in for a consultation with one of our professional Therapists to determine if IPL Permanent Hair Reduction is the right treatment for you.
For more information and pricing please read our FAQ page.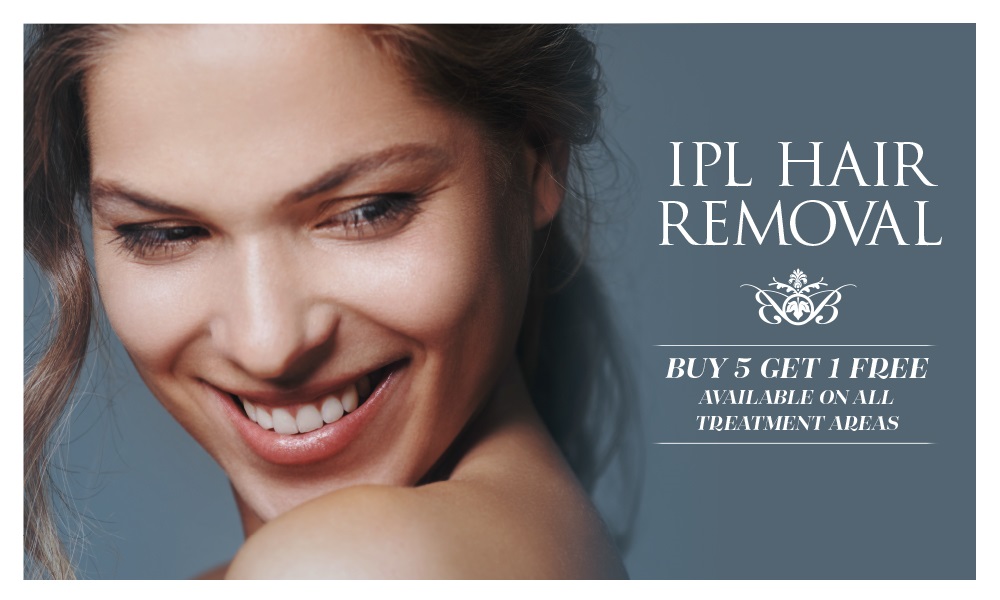 Pre-treatment Advice
Check with your doctor if you have any health concerns or are taking any medications.
Do not wax or tweeze for four weeks prior to your treatment.
Shave the area prior to your treatment, leaving a small patch of hair for your therapist to access colour and thickness in order to achieve best results.
Post-treatment Advice
Avoid sun exposure throughout your course of treatments. If the area does become exposed to the sun, ensure it is protected with a high quality sunscreen. (You should be wearing sunscreen all the time to protect your skin!)
Soothe the area post-treatment with a high quality repair moisturiser.
Don't tweeze or pull at hairs, they will
fall out naturally.
Exfoliate three days after your treatment with an exfoliating mitt.
Don't expose the treated area to the sun or sunbeds for the duration of your IPL treatment schedule.
Avoid excessive exercise and sweating after your treatment to avoid irritation.
Don't use AHAs or retinol on the treated area for three days before and after your treatment.
Avoid swimming in chlorinated water for 24 hours after your IPL treatment.
Attending all treatments at the regular intervals and sticking to the schedule advised by your Therapist will maximise your benefits of IPL Permanent Hair Reduction.
Intense Pulsed Light is attracted to the dark pigment in your hair follicles. The light heats the follicle to a high temperature, causing the blood supply to the follicle to cease, thus preventing future hair growth.
While both reduce hair growth, the difference is the type of light used. Laser is a focused light and reaches a specified depth. IPL is able to target multiple levels where hair follicles may be present. IPL is a broad spectrum light that covers a larger area of hair in a shorter time and as a bonus, has rejuvenating properties for your skin.
Book a free consultation to determine if you are suitable for IPL. Results will vary from person to person, and it is important to recognise that not everybody is suitable. For example: IPL will not work on blonde, grey or red hair. It is also not suitable for dark skin complexions. But come in and talk to us. We will answer any questions you may have and assess whether this treatment is appropriate for you.
The treatment will permanently reduce all suitable hair in the target area over a course of treatments at intervals recommended by your Therapist. Some hormonal changes and medications can activate previously dormant hair follicles to begin producing a small amount of hair. This hair can be easily treated with maintenance sessions as recommended by your Therapist.