Same Dream, Fresh Start… 5 Must-Try Skin Care Treatments for 2021
At-home Chemical Peels, DYI Vampire Facials, Maskne treatments sent via post…. 2020 sure did change our relationship with beauty.
With skin clinics, beauty, hair and nail salons closed during the worst of the pandemic crises, many of us felt like the 'beauty rug' had been ripped out from under our feet and, standing in front of the mirror, pj's on and poorly groomed (even though it was 2pm in the afternoon), many of us had an opportunity to reassess what beauty really meant to us. What and who do we beautify for and, more importantly, how does our self-perception feel when stripped of its balayage, lash extensions and lip filler?
Looking at the last 12 months with 'a glass half full' optimism, it seems that beauty has taken on a new role, evolving into an attitude that is more about healthy, long-term, self-care and less about quick fixes and superfluous styling. Don't get me wrong… we still want the pretty nails, lux hair and perfect, glowing skin, but we now want it with a side-order of healthy self-consciousness and a promise of long-term sustainability.
In 2021, traditional in-salon skin treatments have been reimagined and given birth to DIY @home kits that give professional results from the comfort of your own home while in-clinic, sophisticated technologies intersects with beauty to offer personalised skin treatments that focus on long-term, wholistic skin wellness as well as instant gratification.
Here's a look at 5? 'Must-try' skin treatments that have evolved in 2021:
1: Medilight Skin Analyser Experience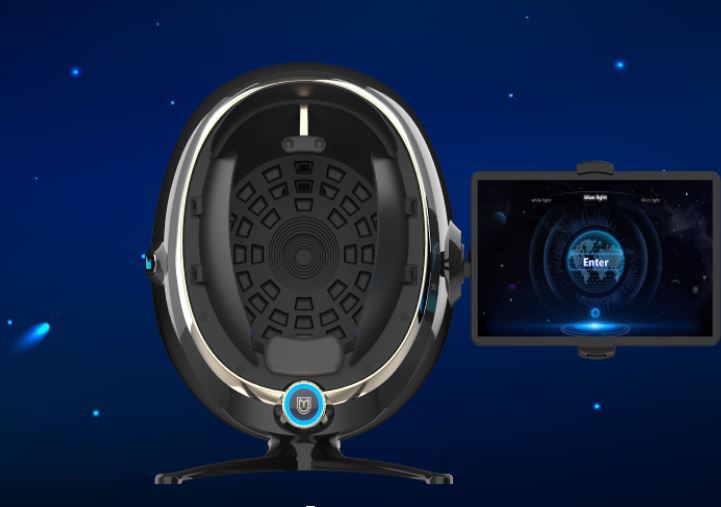 Take a journey below your skin's surface and face the future by looking at your skin's past.
The MediLight Skin Analyser Experience is a revolutionary new skin diagnostic procedure that allows you to visually dive, deep under your skin's surface to detect and report on your skin's health.
This fully digital skin experience uses advanced camera technology to scan the upper and lower layers of your skin, creating 8 different photographic reports of your skin's current health and the extent of accumulated, underlying damage not visible to the naked eye.
Your underlying sun damage, oil distribution, bacterial impact as well as vascular sensitivities, surface condition and collagen/elastin and hydration levels will be photographed then analysed and collated to give you a comprehensive, visual report of your skin's status.
The information from your report will allow the system to create a personalised treatment plan and home care recommendation based on your skin's individual needs, including your skin's age prediction and current ranking compared to other's in your same age group.
Now available at all of your favourite Brazilian Beauty locations, you can book a Medilight Skin Anaylyser Experience online here or by downloading the Brazilian Beauty App here.
Read more about the Medilight Skin Analyser Experience on the blog
2: Skin Needling @home with ASI Dermal Rolling Professional Kit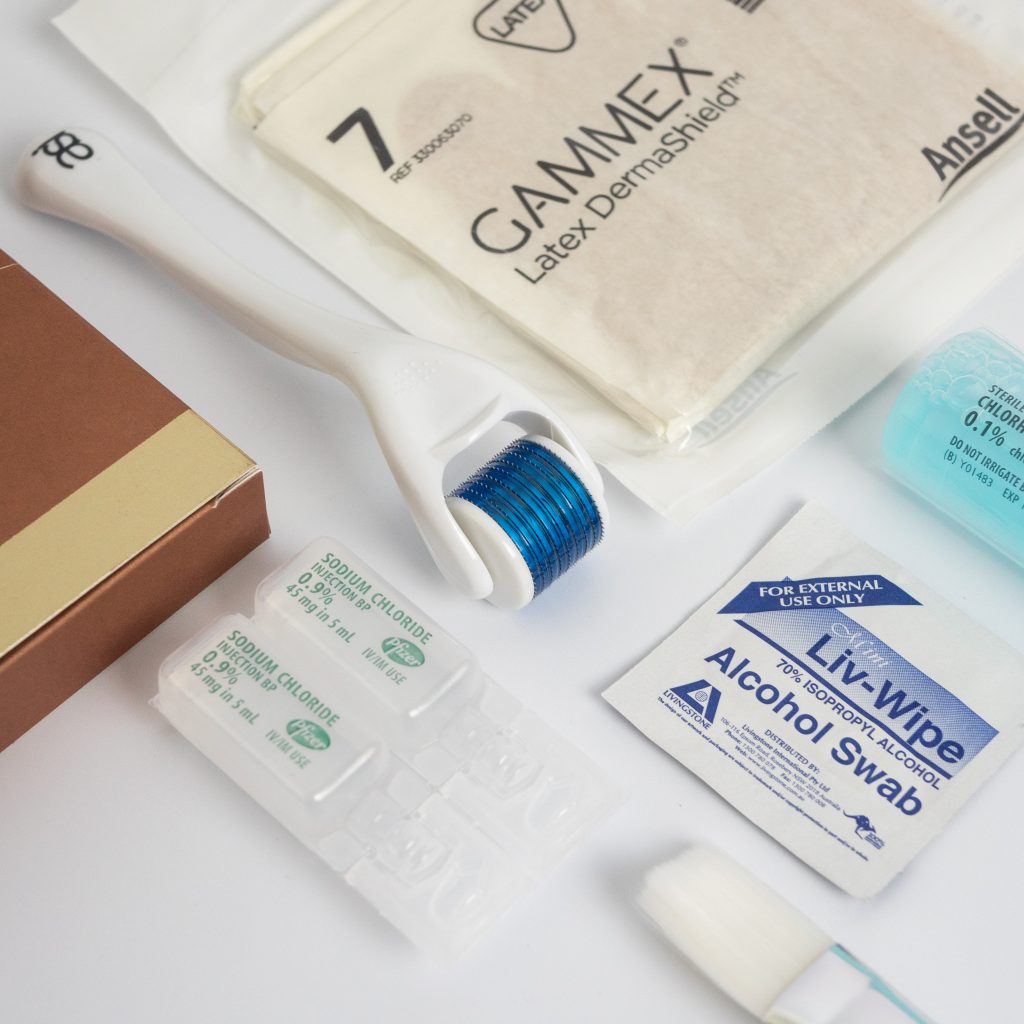 Less intrusive and far less downtime than other resurfacing treatments whilst still delivering optimum results; using no chemicals, Dermal Rolling is effective at reducing acne scarring, body scarring, hair thinning, fine lines and skin texture.
The underlying action of this treatment is to stimulate a natural reaction in your skin or hair follicles to produce more of its own collagen and elastin by releasing growth factors that create a self rejuvenating process.
Cost-effective and easy to use, the ASI Dermal Rolling Kit includes everything you need to perform a professional strength skin needling treatment, including your own hand-held Dermal Roller which can be sanitised and re-used for long term skin gains.
Purchase your ASI Dermal Rolling Professional @home Kit
here.
Read more about ASI Dermal Rolling on the blog.
3: Hydrafuse Beauty Boosters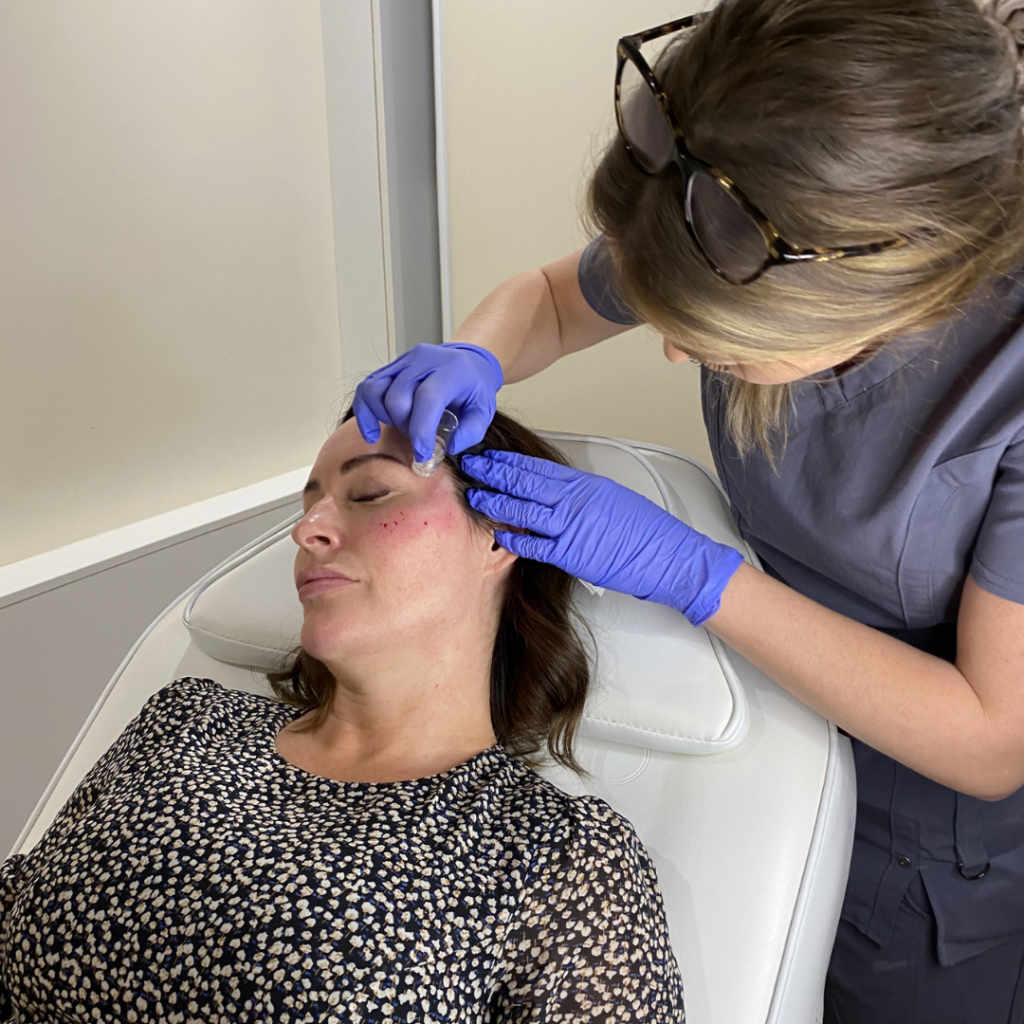 A hydrating cocktail of hyaluronic dermal filler, vitamins, antioxidants, essential fatty acids and skin brighteners are delivered to the skin via tiny infusion channels, created by a dermal stamping device, to nourish and renew dull, tired and dehydrated skin.
The very fine needle punctures, also activate the skin's natural healing response, promoting new collagen formation and increasing elastin levels to firm, plump and correct skin imperfections such as scaring.
Suitable for most skin types, the Beauty Booster treatment is ideal for treating the face, neck and décolletage as well as backs of hands, with visible rejuvenation appearing within 3-4 weeks of treatment and continued collagen generation lasting up to 4-6 months.
While maximum results can be achieved with an initial course of 3 treatments, the Beauty Boosters are also exceptional when combined with other treatments such as Microdermabrasion, IPL Skin Rejuvenation, LED Light Therapy or other dermal filler procedures.
With two treatment applications to choose from, the specially trained team of dermal therapists and cosmetic nurses at Brazilian Beauty will consult with you prior to booking your procedure to discuss the process, assess your skin and create your own personalised treatment plan.
Now available at all of your favourite Brazilian Beauty locations, you can book a Hydrafuse Beauty Booster treatment online here or by downloading the Brazilian Beauty App here.
Read more about Hydrafuse Beauty Boosters
on the blog
4: ASI Vita A Professional @home kit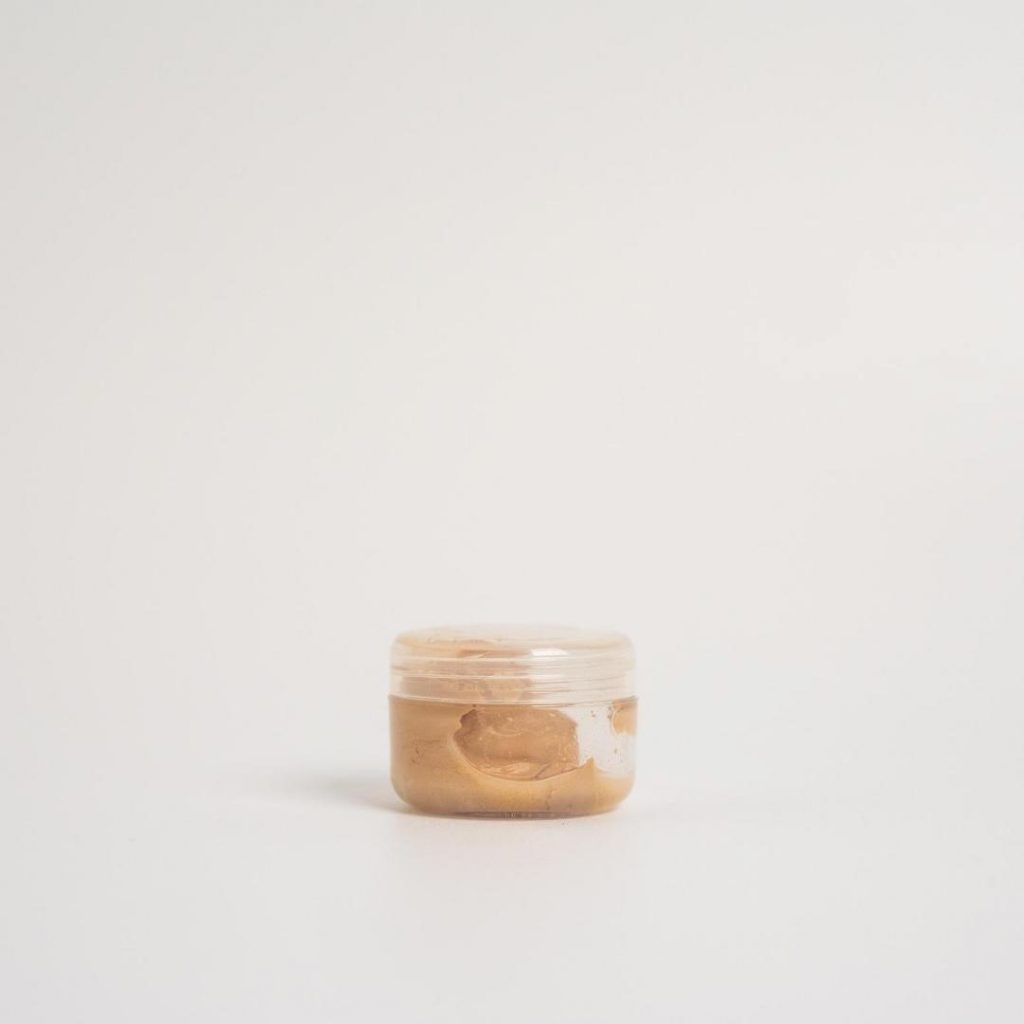 The world's most loved topical skin vitamin now comes in a professional strength peel you can do at home.
ASI's Vita A Peel is an advanced treatment designed to brighten, smooth and improve the overall condition of your skin by activating cellular turnover, exfoliating the surface to unclog pores and reduce pigmentation.
Perfect for improving the appearance of fines lines and wrinkles, Vita A Peel will firm and smooth the skin by enhancing collagen production and boosting hydration. Pigmentation and age spots will fade and, if you suffer from Acne; Vitamin A will actually decrease the oil production that feeds the p-bacteria, reduces blackheads and congestion and increases the rate of wound healing to help with scarring.
Purchase your ASI Vita A Peel @home Kit here.
Read more about ASI Vita A on the blog.
5: 6 Step HydraFacial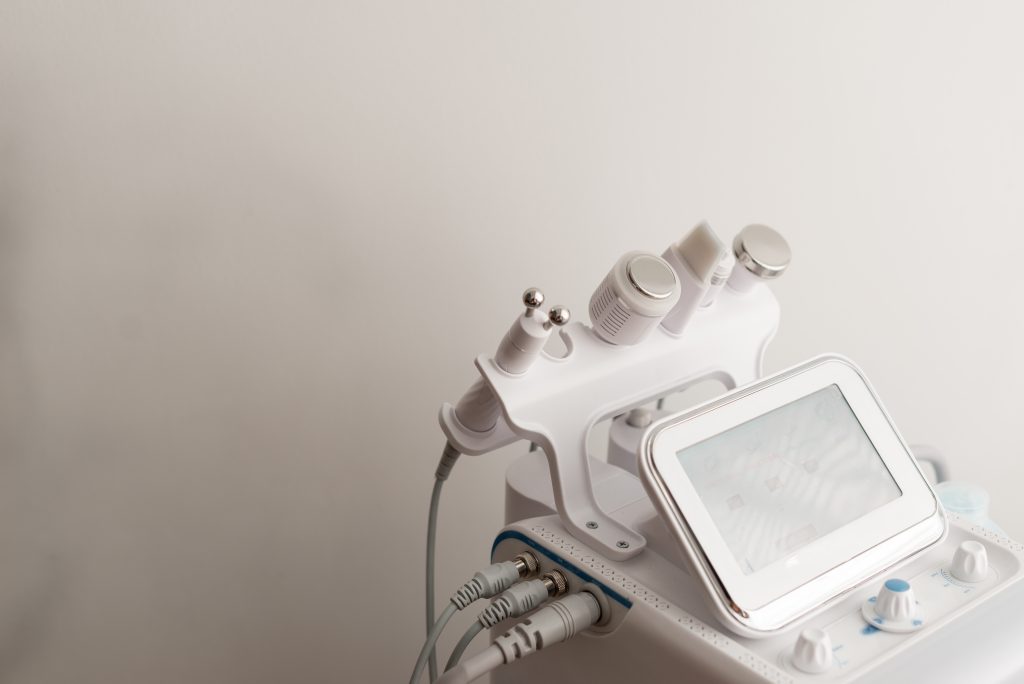 The 6 Step HydraFacial treatment uses a combination of medical grade skin resurfacing and advanced biotechnologies to deeply clean, smooth, hydrate and firm the skin - giving you an immediately visible result while promoting long-term skin health - so that your skin will not only look younger, but act younger too!
Featuring cutting-edge technologies such as acoustic wave deep poor cleansing, hydramicrodermabrasion, ultrasonic massage and RF skin tightening… the 6 Step HydraFacial leaves no stone unturned and is certainly an unmissable skin experience.
Now available at all of your favourite Brazilian Beauty locations, you can book a Medilight Skin Analyser Experience online here or by downloading the Brazilian Beauty App here.