Get the look with Henna Brows!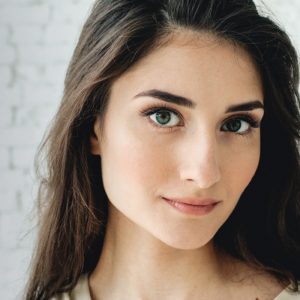 Henna brows give you the ability to achieve bold, beautifully sculpted eyebrows and camouflage gaps in over-plucked brows or sparse brow hair.
What is Henna Brow?
Henna is a natural dye from the Hina tree. It's a natural pigment, making it perfect for sensitive skin types. It's a less intense and permanent alternative than cosmetic tattooing with zero pain and downtime.
What can you expect?
Henna powder and demineralised water are mixed together to create a paste, which is then applied on your eyebrows and allowed to soak into the skin for 10-15 minutes.
Less intensity is applied that the beginning of the brow, with more strength in the arch and tail for an ombré effect.
This dye lasts longer than a regular tint as it stains the skin and hair quite firmly, with the colour holding on the hairs for up to 6 weeks.
Who is the perfect fit for Henna Brows?
Low maintenance, on the go types who want to get out the door without "filling in" their brows with a makeup product. Sensitive or dry skin types are suited to henna or anyone who wants a thicker looking brow without the commitment of eyebrow tattooing.
Need to know more? 
Book in
 with the professional Beauty Therapists at your favourite Brazilian Beauty clinic for a complimentary consultation. Find out more about our brows options 
here.