International Woman's Day Fun Run
On the 9th of March BB and Jack Jones Fitness and Personal Training joined forces and ran together in the International Woman's Day Fun Run for Breast Cancer. Many of our clients supported us by donating to the wonderful fundraiser and inspired us to run our hardest on the day. We had a joint team of 30 people, all running in 'Are you a Brazilian Beauty' singlets and our psychedelic tights set us a part from the crowd. We had an amazing team with some great results! MARTY NGUYEN a long time Jack Jones and Brazilian Beauty Teneriffe Client made us proud and placed 1st in his division and 6th overall with a time of 20.16!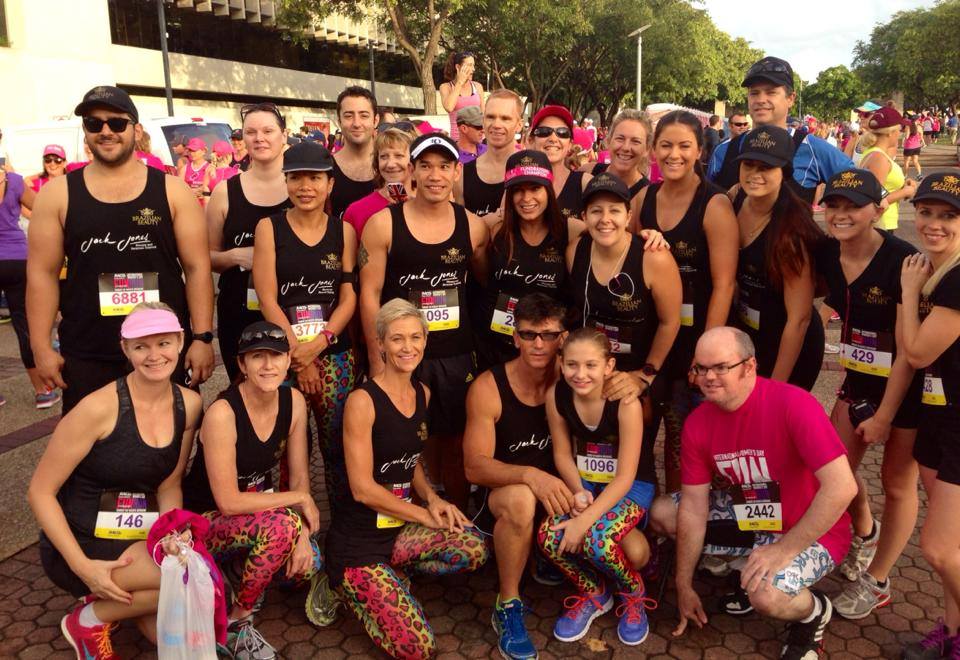 ANDREW BRYANT the COO and Founder of Brazilian Beauty came 3rd in his age division with a time of 23.17. Andrew spoke after race, 'It's always great to be able to get involved and support a great cause. I love to run, and being able to participate in a fun run with our clients and team members was just fantastic. You will definitely be seeing us around at lifestyle/fitness/community events and we welcome anyone to join our team.' FRANCESCA WEBSTER the CEO and Founder of Brazilian Beauty organised the representing team for the fun run leading up to the event. Organising group runs on Wednesday mornings at Southbank became a ritual and was a fantastic way for team members and clients come together. We were in the top 100 team fundraisers for the event and because of this were given the limited pink headband that was worn with pride on the day by Francesca. Our team of Beauties had prepped before the run and were also rocking gorgeously golden spray tans and silky smooth bodies.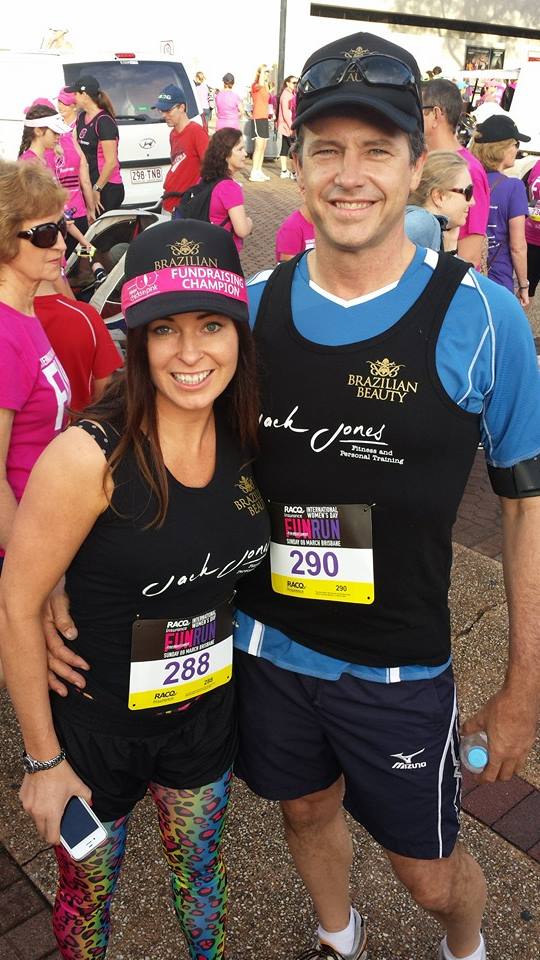 We absolutely had a ball supporting and getting involved in the fun run and we are always looking for future events and fundraisers to be a part of. If you have a charity event, fundraiser or event you are involved in please let BB head office know as we are always looking to support and have involvement with the community and our clients.