WHY YOU NEED THE JESSNER PEEL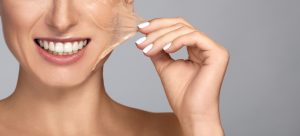 The Jessner Peel is an effective, medium-depth chemical peel that is suitable for all skin types. This treatment targets and is most effective for those with acne, thick skin and skin discolouration, moderate wrinkles and oily skin types.
The Jessner peel combines lactic acid, salicylic acid and resorcinol that exfoliates the skin and penetrates deeper into the skin's layers as to remove the top layers of the skin to encourage new, younger looking skin to grow.
Here are the amazing benefits;
1. Antibacterial and disinfectant:
Targets all types of acne, blackheads, congestions...
A Jessner peel is great to disinfect the skin, help fight infection and break down rough, scaly or hardened skin.
It has an antibacterial and whitening effect.
It will also normalize the lining of the misshapen pores and help with sebum regulation.
2. Breaks up sun damages:
Targets pigmentation issues, sun damaged skin, discolouration, aged skin
The Jessner peel inhibits melanin formation and helps the new skin cells to resurface, thereby reducing the appearance of hyperpigmentation and making skin look cleaner and even toned.
3. Provides a deep exfoliation:
Targets scarring and uneven skin, dehydration and sensitivity
The Jessner peel chemically breaks down the 'glue' that holds dead skin cells together, exfoliating them away and leaving you with refreshed and glowing skin.
It is also very beneficial for sensitive and dry skin due to its ability to increase ceramides (barrier function) and reduce the trans-epidermal water loss, helping with all over hydration.
→  Our T
op Tip:
As a Jessner peel is a very strong, deep working peel. This treatment has better results for clients who are using the ASI skincare and have already been having regular skin treatment.