What She Really Wants This Christmas…
A Christmas Gift For Every Beauty…
How to shop smarter this Christmas for the leading ladies in your life!
The Teenager
No longer must you keep up with the latest trends to try get the perfect gift for a picky teen. Our Brazilian Beauty Body Care Collection Pack is the perfect all-rounder for even the most selective of teens and tweens. The Brazilian Beauty Ultimate Antibacterial Cleansing Gel is loaded with pure invigoration lemongrass and tea tree to target infection and odour causing bacteria - perfect for troublesome skin. Indulge their senses with our uplifting and nourishing Mango and Witch Hazel Body Hydration. With a Free Skin Analysis plus $30 off any Professional Skin Treatment - it's the gift they didn't know they always wanted!

The Mother-In-Law
Always a tricky territory - a gift for the Mother-In-Law needs to be tasteful, respectful and well-presented. Trinkets and novelty earrings? No-no. Give the matriarch in your partner's life something she'll love - and use everyday! The Ultimate ASI Hydration Collection Pack is perfect for ageing skin-types, containing the essentials for supple, nourished and younger-looking skin. ASI's cosmeceutical skin care line contains ingredients clinically proven to reverse the signs of ageing. The Kit also comes with a Free Skin Analysis plus $30 off any Professional Skin Treatment - so it's the gift that keeps on giving!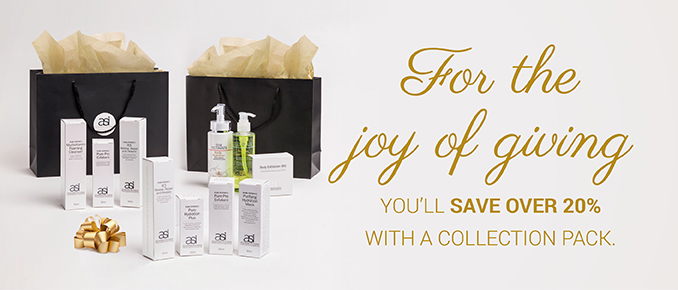 The Mum
Every mum deserves to be spoiled at Christmas time. Treat the leading lady in your life to some Christmas Bliss with our invigorating and relaxing package - perfect for a bit of R-and-R. Your mum will indulge in some much needed me-time with a Professional Skin Analysis with Skin Scan, 60 Minute Facial plus 60 Minute Massage. Show Mum she's a star and reward her with an indulgent relaxation package at your nearest BB salon. Giving the gift of gorgeous couldn't be easier!
The Sister
Sisters can be notoriously fussy and tricky to buy for. Why not get them started on a results-driven skincare line - perfect for the fussiest sister and fussiest of skin types. An ASI Starter Kit Collection Pack includes all our favourite must-haves for gorgeously clear skin. Their range of preservative, filler, perfume and additive free products is the perfect gift for all skin types. From acne skins, to dry and ageing ASI's cosmeceutical skin care is specially formulated with active ingredients to target all skin concerns.
The One Who Has It All!
Easily, the most difficult person to gift to. They're the type of person who buys everything they need / want - so the notion of giving them a gift often feels redundant! Stop right there Beauties! Who doesn't love treating themselves to a trip to the Beauty Salon? No one! With Gift Cards from as little as $25, you'll find the perfect solution for everyone. Gift Cards from Brazilian Beauty are also a fantastic idea for the office secret Santa, teacher's gifts and the last minute guest at your dinner party.
Save time by shopping online for all your Christmas gifting needs. Why not treat yourself while you're at it! Book online and visit us in salon - our professional Beauty Therapists are here to help!