TRAVEL ESSENTIAL FOR A WEEKEND GETAWAY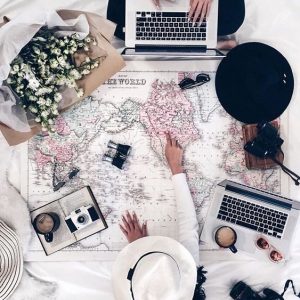 How often have you gone away for the weekend and asked yourself, how much do I really need to take with me?
Less is always more when it comes to packing so we have rounded up our top picks for your getaway.
Skincare Essentials:
Don't let your skin routine go out the window while you're away!
The ASI
Multivitamin Foaming Cleanser
will give you a fresh complexion, morning and night.
It's loaded with Vitamin C, Chamomile and a hint of Citric acid to cleanse away impurities.
After cleansing, use
the Rejuvenating Day Cream
; a potent cosmeceutical moisturiser full of illuminating Vitamin B3, hydrating Hyaluronic Acid, and protective Zinc.
Restore and enhance skin health daily and enjoy the added benefits of SPF protection.
Directions: Use daily in the morning. Apply 0.50ml (2 pumps) to cleansed face, neck and decolletage.
After cleansing skin at night, apply
the Rejuvenating Night Treatment
; a potent cosmeceutical bursting with restorative Vitamin C, calming Vitamin B3, and rejuvenating Vitamin A.
Boost collagen and elastin production while actively repairing skin blemishes and sleep easy knowing skin concerns are being treated.
Directions: Use nightly. Apply to cleansed skin. Massage 0.50ml (2 pumps) onto face, neck and décolletage.
Top Tip: Apply a
Dermal Face Lift Mask
before, during or just after your flight. Amazing to stop the skin dehydrating because of the plane air conditioning.
If you love serums,
the
Pure Hydration Concentrate
will keep hydration locked into the skin! Massage onto eye area, lips and any other areas requiring intense hydration.
Make-up
You can get away with only a few make-up essentials for a short break so choosing ones that are multi-functional are ideal.
The new ASI
Mineral Cream Foundation
is the perfect multi-use product as it's not just a foundation but can also be used as a concealer.
The pigments will blend beautifully with your skin and will allow you a flawless look for hours!
Pop in a mascara, blusher and your favourite lipstick and you're away.
A smartphone
Crucial for navigating new cities, snapping memories and letting everyone know what a great time you are having!
Travel pillow
Transit can be boring and tiring, bring along a travel pillow to make mid-trip napping a whole lot more comfortable.
Quality headphones
Helps travel time go so much quicker. Don't limit yourself to just music either; audiobooks and podcasts are a great way to pass the time.