To Bead or Not to Bead?
Who knew something as simple as washing your face or brushing your teeth could have such a dramatic environmental impact?
Thousands of personal care products are harbouring a dirty little secret. Millions of microbeads designed to scrub you clean are dangerously polluting our seas.
Take a look at your face wash. Just one tube of face wash can contain up to 300,000 plastic microbeads.Those beads might spend 90 seconds on your face but will spend an eternity absorbing toxins and polluting our waterways.The pesky beads are toxic and are often mistaken for food by turtles, fish and other marine animals. Those turtles will literally eat anything - so the less plastic in the ocean, the better!
We've never been for the microbead. Simply, microbeads are bad for your skin, and bad for the environment. We proudly stock The Australian Skin Institute (ASI) skin care which is 100% microbead free. Not even a single sneaky microbead makes it into their products. Yep, not one. ASI is also completely cruelty, preservative and filler free not to mention they're 100% Australian owned and made! What's not to love?
Yes we know, we love to harp on about the benefits of chemical exfoliants, more specifically ASI's Pure Pro Exfoliant - and now you have yet another reason to use them. Microbeads are bad for the planet! Need we say more? Save the turtles! Chemical exfoliants provide a professional exfoliation at home without any scrubbing particles. It's smooth, clear, gel-like texture works with lactic, glycolic and salicylic acids to purify your skin - no microbeads necessary. So Beauties, are we floating your boat already?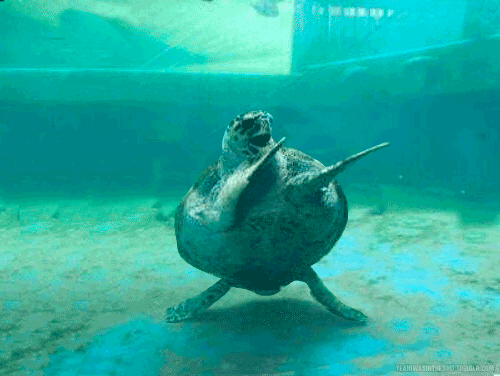 Next time you wash your face, please think of the happy dancing turtles. For more info watch the clip below - it will surprise you!