Seriously Superior Skincare
Welcome to a new era in skincare.
Long gone are the home remedies for acne, rosacea and congestion. Those teenage years where we desperately smeared toothpaste onto breakouts are now a distant memory. Thankfully clever scientists have helped us achieve clear complexions with breakthrough technologies - no toothpaste necessary.
If you've ever turned to 'Dr Google' for miraculous home care treatments for pimples, acne and blemishes prepare to put the computer away. Whilst the crazy concoctions of egg whites, cumin and potato peels may have their merits…. Nothing. Beats. Science. This time, science has brought us the next big thing in superior skincare - LED Light Therapy.
LED (Light Emitting Diode) Light Therapy harnesses the antibacterial properties of LED Lights to heal and purify sensitised, congested and inflamed skin types. It's our number one treatment for acne sufferers. Unlike some topical treatments, LED Light Therapy does not cause dryness or skin irritation - instead boosting moisture in the skin for gorgeous dewy complexion. The treatment is also a great solution for those who may not be suitable for oral acne medications.
The uber-fancy (insert Iggy Azalea reference here) technology uses different coloured light strengths to eliminate bacteria, minimize and reduce inflammation. It's like a disco for your skin! Blue light destroys bacteria, red lights are for plumping and firming the skin, and green is for helping out with any discoloration. It's said the intelligent little lights are also proven to boost your mood, so you'll most likely be a happy little camper after your treatment.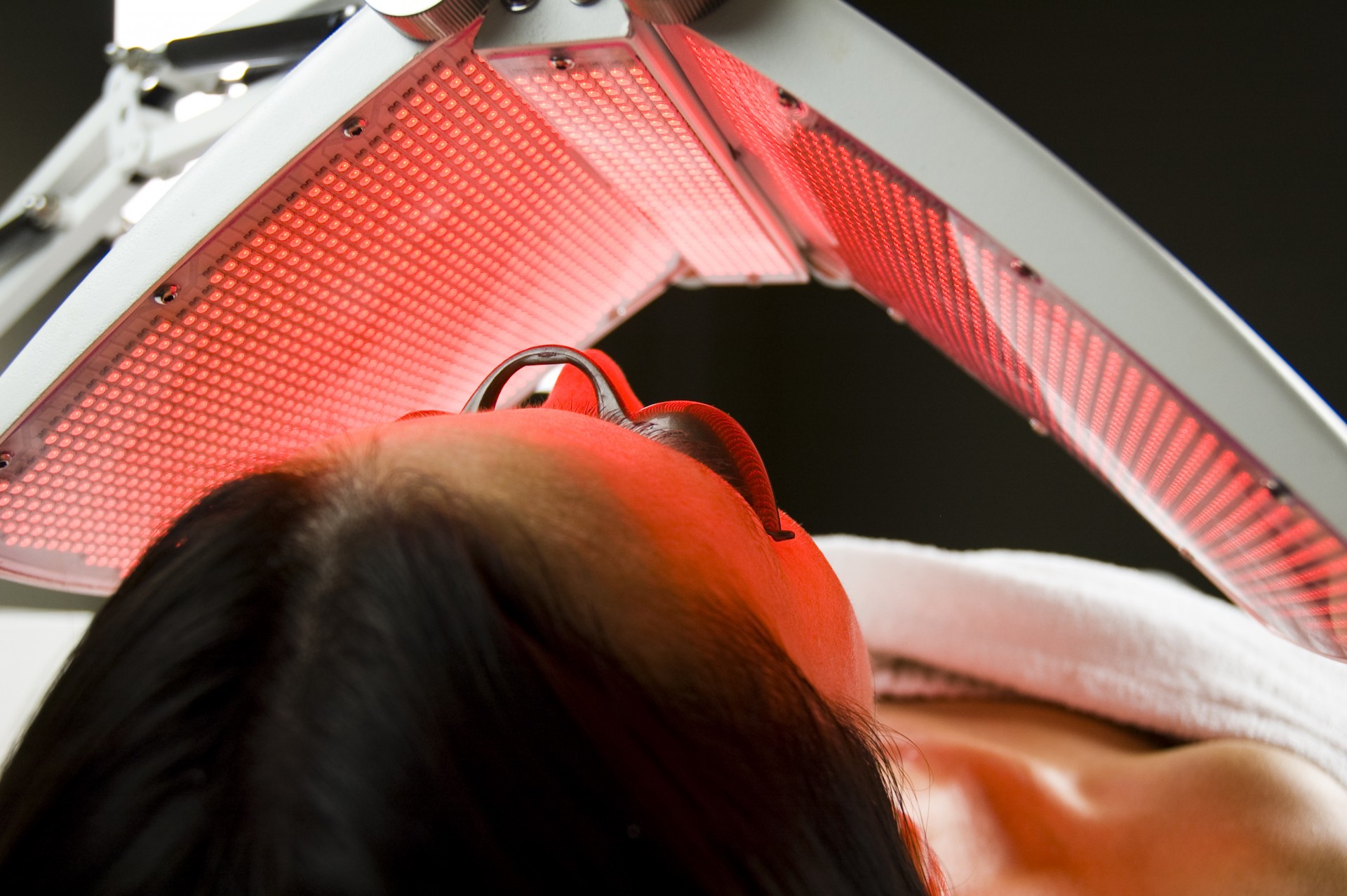 This luxury treatment is very 'in-vogue' - and for good reason, it actually works wonders! Not to mention it treats an absolute plethora of skin concerns. Worried about acne? You got it! Rosacea? LED's the one! Wrinkles, dehydration, pigmentation or dullness? Get under those lights ASAP!
Treatment times vary depending on the concern you wish to target, however most treatments will last between 20 - 40 minutes. If you're after a little more 'Je ne sais quoi' with your LED treatment, add on an ASI Pro Peel or a Custom Facial for premium results and that true indulgent spa experience. You're guaranteed to feel like a million dollars.
If your skin is letting you down, LED Light Therapy is the must-have treatment for gorgeous, clear skin with zero downtime. Wave goodbye to pesky pimples and say hello to a fresh faced you (with the attitude to match!)