Cosmetic Injectables In Your Beauty Routine
In fact, they're so popular they're just about as common as your regular facial.
It's something everyone's doing - though they may not admit it (we're looking at you Kylie!) and it's as simple and as available as popping down to the local corner shop.
No longer are fillers and anti-wrinkle injections reserved for the elite. Yay!
All women and men from all backgrounds are flocking to salons and clinics to get the latest in
cosmetic refreshments
. Cosmetic enhancements at Brazilian Beauty are designed to produce totally natural results, so you'll never have to worry about looking like this…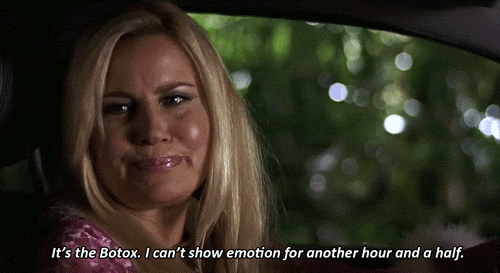 For those who are new to the concept, it's not as frightening as you may think.
Trust us!
If you're interested in reducing fine lines, increasing plumpness and suppleness, hyaluronic acid is an excellent dermal filler, because of its compatibility with the human body (it's a naturally occurring substance Beauties!). Hyaluronic acid is found in just about every single living thing, and almost every cell in the human body.
Hyaluronic acid is also cruelty free as it is not derived from animal sources.
When hyaluronic acid is injected, it acts like a pillow, gently inflating to support facial structures adding fullness and volume to reduce the look of ageing and sullen skin. Hyaluronic acid is naturally absorbed by the body over time and can last up to 6 months. Experienced cosmetics injectors from
Ju'vae
visit
Brazilian Beauty salons
each week so you can revitalize your look in a snap! Simply call your local salon to book a complementary consultation and you could be on your way to a younger you!