A Bride's Secret Guide to Perfect Wedding Day Skin
How to pull off gorgeous bridal skin… and a super secret surprise wedding!
Alexandra Codd (now Graham) from bespoke PR and Styling Agency,
Al and Annabel Collective
, surprised her nearest and dearest friends and family with an impromptu Wedding (cleverly disguised as an engagement party) at her gorgeous family home over the Labour Day Long Weekend.
Ever the style and beauty maven -
Al made sure to incorporate a meticulous beauty regime as part of her super secretive bridal preparations. We sat down with Al to chat about how she got her skin glowing for her big day, her bridal beauty must-haves, and how she managed to keep such a big secret under wraps…
1. What is the most important thing in terms of bridal beauty?
I think for me, the most important thing is looking and feeling like the best version of myself! I wanted to look back on photos and look healthy, happy and glowing.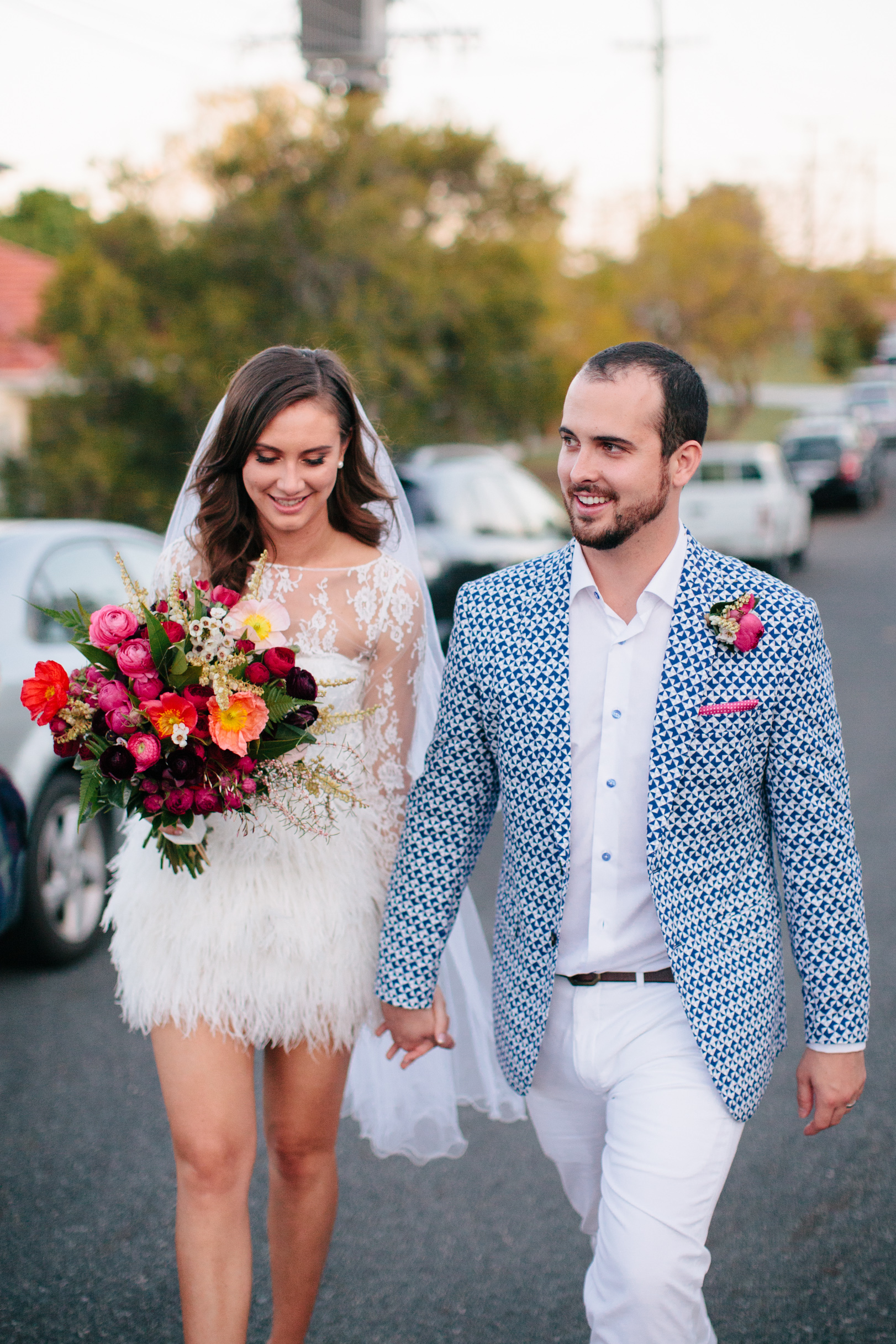 2. Were you worried about any beauty faux pas?
I have been very careful not to try anything out for the first time, too close the big day! Any treatments or services I am getting are services that I regularly maintain, and this includes nails, lashes, tans, hair etc. My biggest concern would have to be the Spray Tan! There would be nothing worse than looking like an oompa-loompa on the big day, particularly dressed in white! Of course fine lines and blemishes were also my complexion concerns. It's not to much to ask for flawless, youthful skin - right!?
3. Can you tell us a bit about your bridal look?
Natural and youthful! A glowing, dewy and flawless complexion achieved by great skin care in the lead up, and natural bronzers and highlighters on the day so I look sun kissed and shimmery, without looking like I have a face caked with makeup. I am a big believer in the prep work, if my skin is in great condition and my tan is a beautiful colour, then the makeup should just act as a little frosting!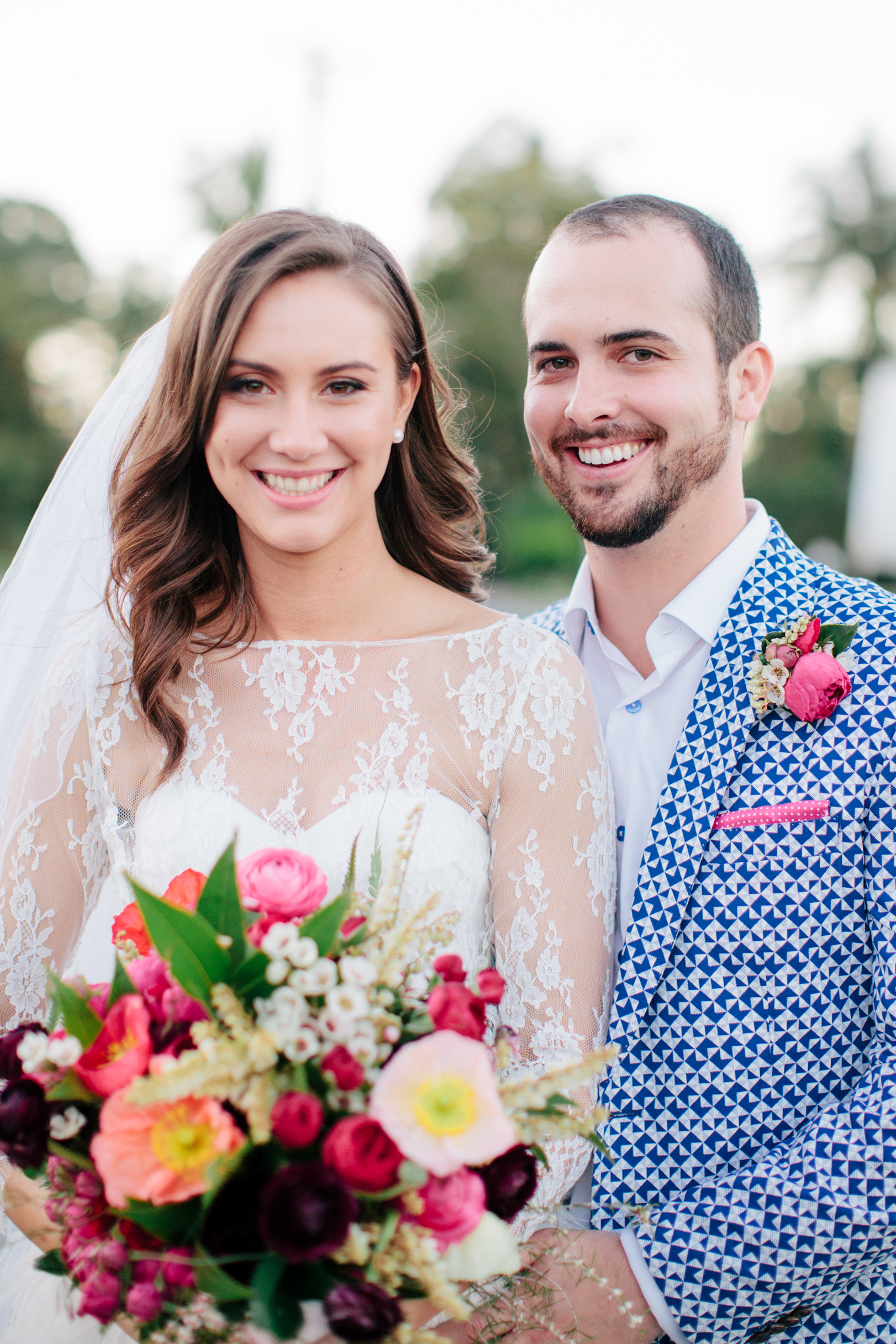 4. What facial treatments have you had before?
I have had classic facials before, but have never really invested in ongoing treatments! I have found I have best results with natural based products and have coconut and tea tree oil in my cosmetics draw, alongside the rest. After a recent consultation with the Brazilian Beauty team I have introduced
The Australian Skin Institute
into my daily routine. I have
fallen in love
with 4 products :
a) All Day Hydration –
The perfect natural moisturiser I pop on after cleansing and pre make-up on a morning.
b) Intensive Daily Multivitamin –
What I use after cleansing and before I go to sleep which works its magic on fine lines and blemishes as I rest.
c) Pure Pro Exfoliant –
THIS STUFF IS MAGIC
. An amazing exfoliant that completely clears pores and attacks breakouts. My skin has never felt so silky (except after a Brazilian Beauty visit). My therapist also told me that one of the biggest mistakes you can make is NOT to exfoliate, because then your other products don't work properly.
d) Mineral Foundation & Kabuki Brush! –
I have been working so hard on my skin, that I hated the thought of smothering my face with chemical filled foundation and this natural, lightweight mineral option has worked a treat.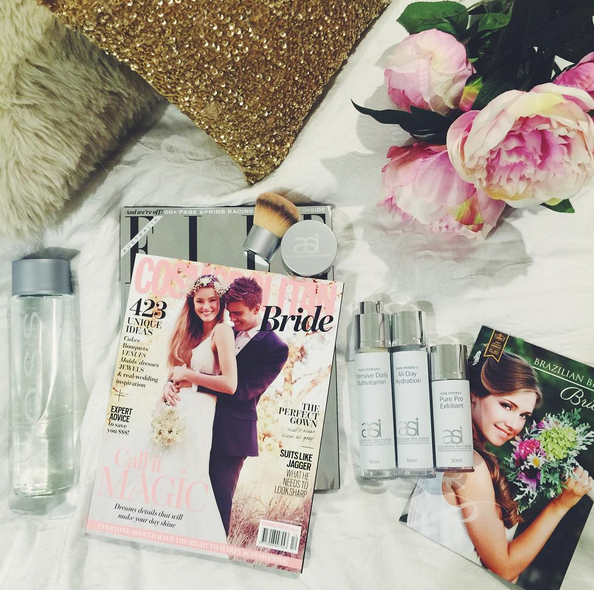 5. Tell us about your experience with Brazilian Beauty
From start to finish my experience with the BB team were nothing but professional and in-depth. From the initial skin assessment and consultation right through to finishing with product education, I walked away from my experience feeling really confident about how to maintain my skin. Beyond the incredible results, heading in-salon to have the super relaxing and very luxurious time out was exactly what a bride-to-be should treat herself to, in the midst of the all of wedding planning craziness. The shoulder and hand massages instantly relieved any stress I was feeling and it provided some much needed 'me' time to help me mentally - as well as physically prepare for my wedding.
6. What treatments did you receive?
Alongside my yummy ASI products for home use, I also had an
ASI Pro Peel
&
LED Light Therapy
treatment.
7. What do you recommend to fellow brides getting their skin wedding-day ready?
Exactly what I had! I had my peel and LED a week and a half before the big day, just in case I had any breakouts or bad reactions. I had the opposite, my skin was instantly plump, glowing and vibrant and I would definitely recommend, should budget and your skin's reaction permit, to have another treatment a few days out! I would also highly recommend getting started 3-6 month before your big day on a regularly maintained skin regime including both at home products and in-salon experiences. When you look back on your big day at all of the beautiful photos, it really is the happiness on you and your husband's face that Is the most important… but having beautiful clear skin certainly helps!
8. What were your main skin concerns?
I told my therapist that my main concerns I wanted to combat in time for my wedding was fine lines, congestion and imperfections. I considered some more dramatic options (including botox) but after the use of my ASI goodies and my peel and LED, I think I bought myself another 5+ years of youth (here's hoping).
9. So…. How did you keep it all a secret!
Keeping it secret was HARD. I guess there were a few ways I maintained it. Brett and I always chatted about eloping overseas so a lot of people assumed we would do that. Being so busy with A&A as well… I haven't had all that much time to catch up with girlfriends so I never had to tell too many white lies. The give-aways were that I didn't tell anyone what I was wearing which was SUPER suss… and the other giveaway was all of the effort put into the party. From handmade bunting, beautiful invitations and hiring a florist, photographer and videographer… I think many people were thinking - 'woah she is one high maintenance bride-to-be, imagine what the wedding will be like haha'.
I FOOLED YOU!
Are you a beautiful bride-to-be? Book your complimentary Bridal Consultation at your local Brazilian Beauty salon to get a gorgeous glow from head-to-toe!