Why your Mom deserves to be spoiled this Mother's Day
It's the best and worst job in the world, and it's something mothers do day-in-day-out without batting an eye.
Mother's day is the perfect time to reflect on the ways in which your own mum, grandma, sister, partner or friend has made an impact on your life. It's also a time to profusely apologise for breaking prized possessions (sorry about that vase mum!), faking sick days to get out of school and never eating the healthy lunches she prepared. What better way to spoil that special lady than helping her feel her beautiful, confident and appreciated with a trip to her favourite salon.
Team BB scoured the web to discover the top 4 reasons why beauty treatments will always be the best gift this Mother's Day…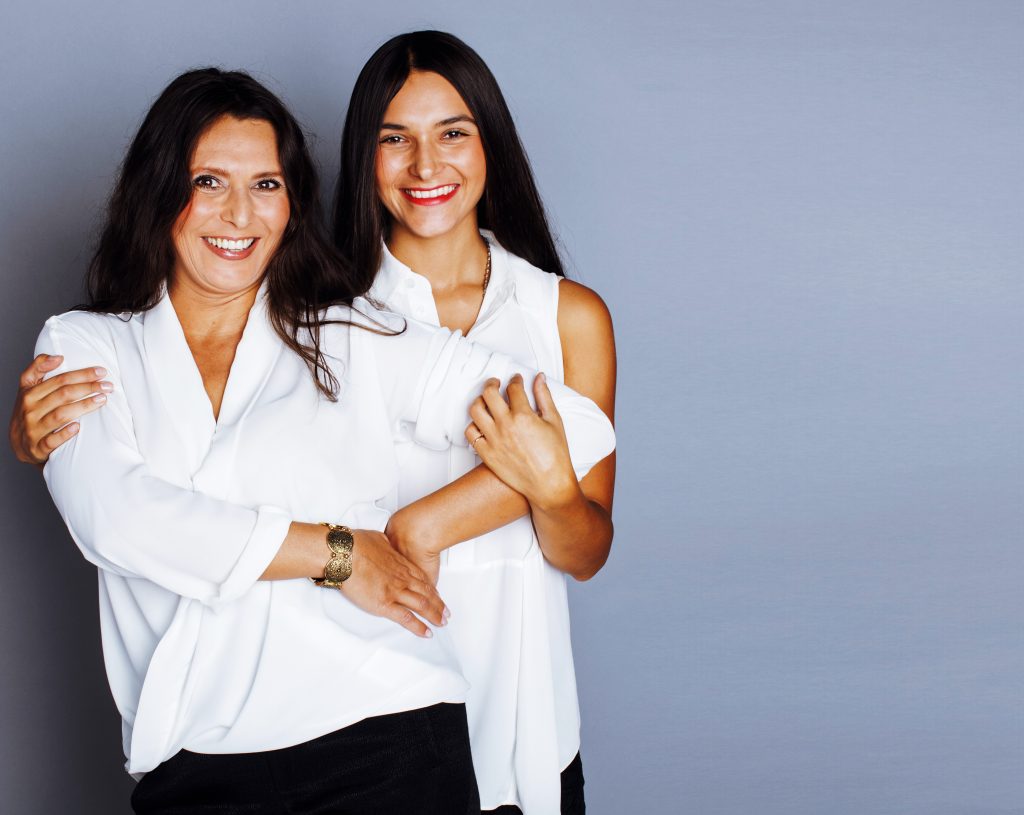 A well deserved break
Not often do mother's make time for themselves… between the school-yard pick up and drop off (no mean feat!), work, the endless extra-curricular activities for the kids, the sibling mediation sessions, meal preparation and chores galore it's no wonder mums find it hard to squeeze in their monthly visit to the beauty salon. Help your mum relax and restore with a gorgeous Body and Soul Treatment including a Skin Analysis with Skin Scanner, 60 Minute Massage and 60 Minute Custom Facial.
The chance to look as young as you feel
There's no better feeling than the feeling of being totally pampered. Walking into a beautiful salon knowing it's all about you brings a wave of utter relief. What's more - walking out looking younger feels even better! Your mum deserves the chance to feel like the queen she is with a
Professional Skin Treatment
aimed at giving your mum a gorgeously revitalised complexion. Our pick is the
90 Minute Peptide Infusion Facial
. This facial has it all - relaxation, pampering, advanced professional product/treatments that provide incredible skin results. Elle MacPherson eat your heart out - her skin will look positively radiant!
When you feel confident you look beautiful 
Feeling like a million dollars gives us ladies an unimaginable confidence boost. Just like Marilyn Monroe always said, give a girl the right shoes and she can conquer the world. At Brazilian Beauty we know… give a girl the right
brows
and she can conquer the universe! Our exclusive Eye Area Treatments will reveal the gorgeous goddess in your mum, enjoy a deluxe
Brow Sculpture
,
Lash and Brow Tint
,
Lash Lift,
or for something extra special how about
Silk and Russian Volume Eyelash Extensions
or for an incredible transformation the
Feather Touch Brow Cosmetic Tattoo.
A gift as individual as you
Mothers are always looking after everyone else, so it is important for take some time, 'me time' if you will, to relax, unwind, and enjoy themselves. Gift Vouchers are a beautiful way to give mum exactly what she wants and she can use it whenever she wants... We have a feeling Mum will be wanting to use her much needed 'me time' gift pretty soon! Gift Vouchers can be
purchased online
or in store at any
Brazilian Beauty Salon.
This Mother's Day, it's time to forget the carnations and treat your mum to something she'll really cherish. Give your mum something she really wants with a relaxing, rejuvenating and revitalizing visit to her nearest Brazilian Beauty salon. If you play your cards right, you're bound to be the favourite - even though she'll never tell!