6 Ways To Look Like The Belle Of The Ball This Party Season
With the party season upon us -and our very own BB Team Awards Night fast approaching- we decided to ask our Brazilian Beauty team of beauty experts, which go-to beauty treatments are hands-down guaranteed to make us feel like the belle of the ball.
Keen to see the glamsformation in action, we hijacked
ASI Sales & Marketing Exec, Candice Wilson
as our model, and did the whole bippity, boppity, boo thing… this is how the magic unfolded.
Top 6 treatments to have you looking like the belle of the ball:
#1: Brow Lamination
If your eyebrows are behaving more like two wicked step-sisters than elegant princesses, then Brow Lamination will guarantee to have your brows looking fuller, fluffier and gorgeously groomed for up to 8 weeks of fuss-free wear!
In just 45 minutes, Brow Lamination transforms sparse, thin or difficult to manage eyebrows by smoothing and straightening unruly and hard to manage hairs and semi-permanently fixing them into a 'brushed-up & over' style, to create fullness and definition as well as helping to soften and straighten course and messy hairs.
With Brow Lamination, getting ready for that schmancy party will be as quick as a wave of a magical wand… just give-em a little brush and they'll stay perfectly groomed long after the clock strikes midnight.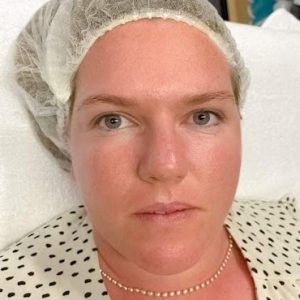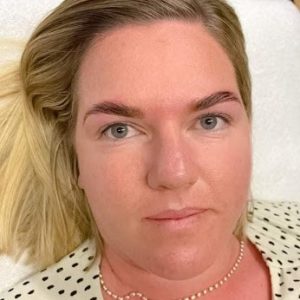 #2 HD Eyebrow Tint


Mirror, mirror on the wall… who has the most beautiful brows of all? From full fluffy gorgeousness to super sleek high definition glamour, a HD Eyebrow Tint will make your dream brows a reality with extra long-lasting eyebrow colour that lasts up to 7 weeks.

This HD Eyebrow Tint also gives a henna style effect that creates a beautifully shaded skin stain behind the brow hairs to further boost colour intensity and shape, giving your brows a selfie-worthy finish you'll enjoy 24/7 for up to 10 days. It's like getting your eyebrows tattooed, but without the commitment.


#3 Eyebrow Sculpt
Utilising professional brow alignment and rebalancing techniques to create definition and symmetry, an Eyebrow Sculpt takes the basic eyebrow wax to the next level.
Brazilian Beauty's signature waxing technique ensures excess hair and fluffies are removed from above and below the brows, creating an instantaneous lift and super sleek finish that lasts up to 4 weeks.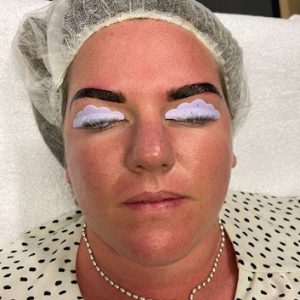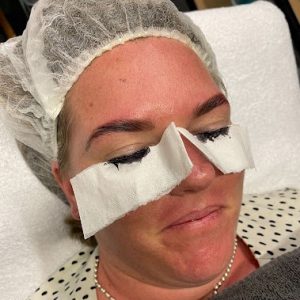 #4 Eyelash Lift
Think your lashes are short and flat? Think again! An Eyelash Lift will take you from sleeping beauty to wide awake and ready to party with an eye-opening curl that will give you instantly beautiful, fluttery eyelashes without the need for glued on extensions, mascara or pinchy lash curlers.
For those who are not keen on the time commitment required with lash extensions, an Eyelash Lift procedure is just a fifty-minute snooze, from start to finish and results will last up to 6-8 weeks.
#5 Eyelash Tint


When your lashes need a little colour pick-me-up… having a professional tint will not only save you precious time and effort when getting ready but, without the need for mascara, you can party all night feeling totally confident that your beauty is not slowly smudging its way towards beastdom.

The professionals at Brazilian Beauty use high-quality, professional tints that are specifically formulated for use around the eyes. They'll expertly apply your lash tint, ensuring each lash (including those hard-to-see baby lashes) is coated from root to tip, giving you glossier, thicker and longer looking lashes that will outlast any enchanted rose.


#6 Spray Tan
When you're in the mood for channelling your favourite sun-kissed princess, then a Brazilian Beauty express Spray Tan will have you looking like a golden goddess in just two hours.
Quick, convenient and way safer than baking your skin in the sun, their premium tanning solutions contain natural and organic ingredients combined with a green base to ensure a truly authentic colour that last for longer and fades up to 80% more naturally than other products.
From a slight hint of colour to stunning bronzed gorgeousness, you'll have a selection of spray tan colour intensities that will match your mood and your style.