Where Are They Now? Brazilian Beauty Alumni Series – Demi
Spotlight On - Demi Kowal
Introducing Demi Kowal, the woman who can seemingly do it all. Demi joined the Brazilian Beauty Bendigo team as a senior therapist in 2010, and she was one of a kind. Her incredible talent and bubbly personality, gave her a cult following in the clinic, with many clients flocking to get an appointment with her. After working in the beauty industry for over 18 years, Demi has taken a step back from beauty to focus on the greatest gift of all - being a mum. We caught up with Demi to discuss her incredible journey through the beauty industry and what is next for her.
Welcome to Brazilian Beauty Where Are They Now? Alumni Series.
How did you get your start in the beauty industry?
Growing up, I was forever watching my mum with her makeup and facial products dreaming of when I would finally be allowed to use them for myself! I started beauty college in high school at the age of 15 and was working full time in a salon by the time I was 17.
Tell us about your current role and what you are doing now?
Currently, I am a mum to my beautiful 1-year-old boy Oliver, juggling an electrical contracting company with my husband and a few property development projects on the go. It's a busy time for us. I look forward to doing some wedding makeup and event makeup next year.
What helped you get to where you are today?
I was fortunate to have many significant beauty roles in my career where I learned and furthered my skills - particularly the structure and in-depth training I received working at Brazilian Beauty. After working in a few salons over ten or so years, my husband encouraged me to open my clinic, which I did! I moved on to own/operate my successful salon for close to 8 years before selling it in January 2022 to focus on being a mum.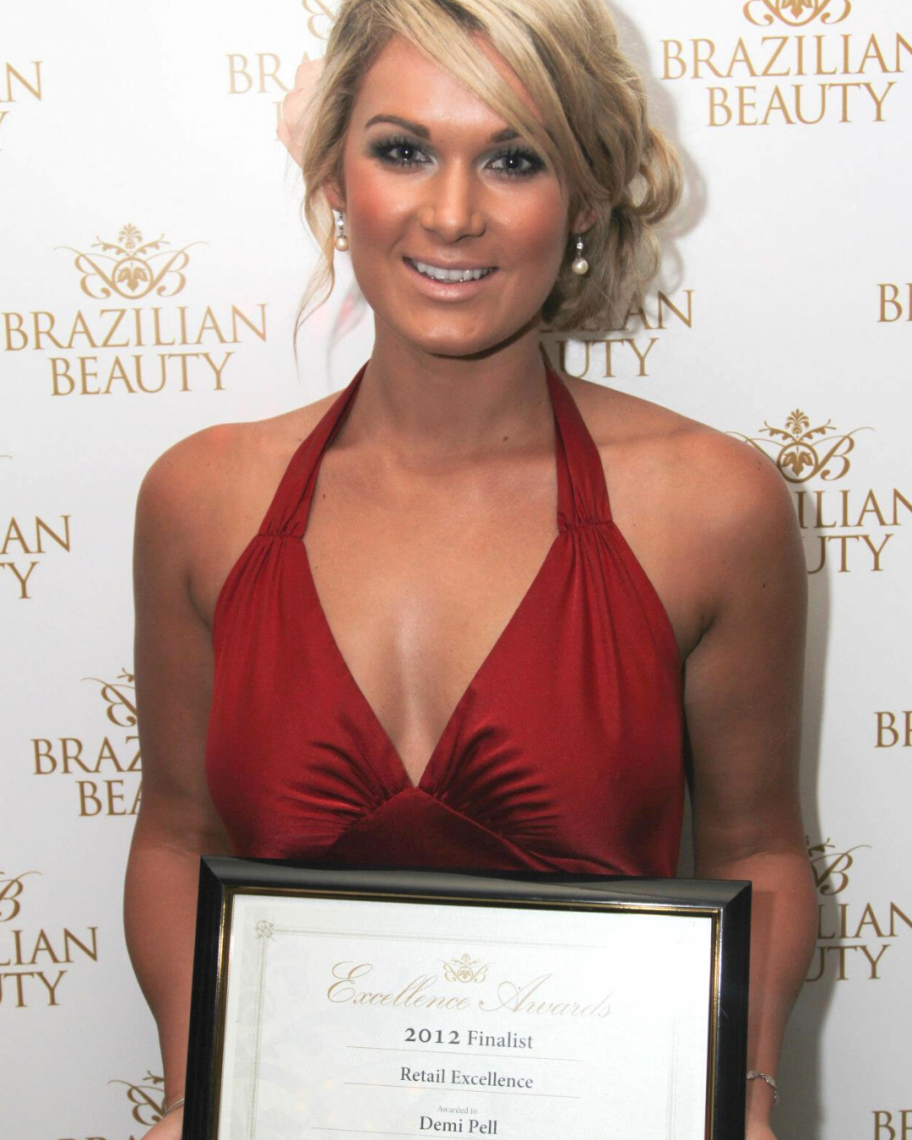 Pictured above: Demi winning the 2012 retail excellence award at the Brazilian Beauty ball.
What's the biggest lesson you have learnt in your career so far?
You reap what you sow. When you put in the hard work and dedication it really does pay off in your life and career.
What is one of your favourite things about the beauty industry?
I love the dynamic, social, ever-changing nature of the beauty industry, you can never know it all, and it's always so exciting to take on new knowledge. The bonus of having constant access to unique products and treatments to try on yourself is a definite win too!
What is one piece of advice would you give to anyone else in the beauty industry?
Never stop learning; not only does it keep you inspired and fresh, but you end up being a walking encyclopaedia of beauty and skin knowledge! Make sure wherever you are, there are always ways to further your knowledge and skills and continue growing as a therapist.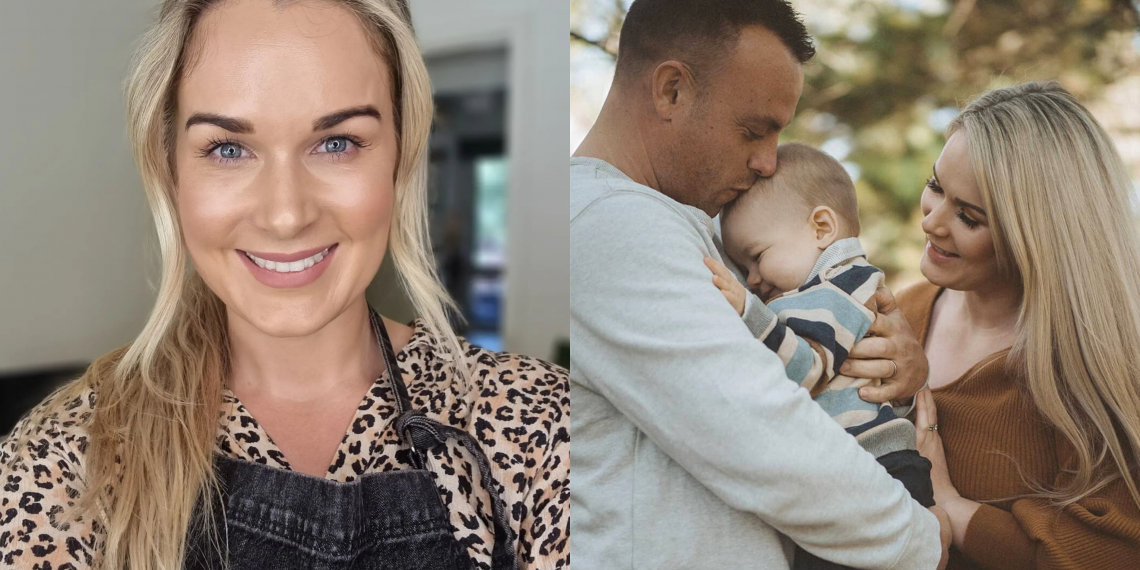 What is your greatest memory from working at Brazilian Beauty?
The competitive side of me loved Monday mornings when the weekly reports were released, and I could track how I was performing up against the other therapists across the country. Having never previously had my performance followed, I thrived on seeing and bettering my results from week to week, not just with monetary tracking but in all aspects of my job. I also looked forward to the Brazilian Beauty ball each year, where every therapist from every salon came together for a night to celebrate individual and team wins. You would be able to put faces to names you would read about or compete within reporting each week and just to feel like you were part of something bigger, the Brazilian Beauty family! Thank you, Demi, for being a part of the Brazilian Beauty family. We can't wait to see what is next for you in your adventure.
If you dream of working for one of Australia's leading beauty companies, with a kick-ass team member support package to match, then Brazilian Beauty could be just for you.
We are always on the lookout for beauty professionals to
join our family
. If you are ready to start your career in beauty or want to take that next step in your career, we want to hear from you.