The Rise of Waxing Down Under: How Brazilian waxing became one of the most popular services in Australian beauty history.
by Marina Zarganis
Let me start by saying that, if you don't know what a 'Brazilian Wax' is then you must be living under a rock. Fair enough, this popular practice of pouring hot wax on your nether region to completely remove your entire 'downstairs carpeting' is now known by various names - XXX Wax, Hollywood Wax, Manzilian - I even came across a reference to 'the Naked Chicken' and 'a Brazilian Blowout' (although I'm sure that last one is usually applied to the other end of the human body… lol). Anyway, whatever you prefer to call it, Brazilian waxing is one of Australia's most popular beauty services, and it has a long and interesting history.
Centuries before the Brazilian Wax got its name, our ancestors were getting their bits waxed in brazilian-style equivalents. Although mainly for the purposes of hygiene and vermin control (eewww! I know!... but fleas and lice were rife in ancient times), especially in hotter climates like ancient Greece, Rome, Egypt and Persia - a full wax was commonly performed using a sugar and lemon paste now know as 'sugaring' and was often part of pre-wedding ceremonies.
But like many ancient customs (and most probably with the development of medicated lice treatment), completely removing one's pubic hair became a lost tradition, and so what we now know as Brazilian waxing lay relatively dormant for the next several millennia.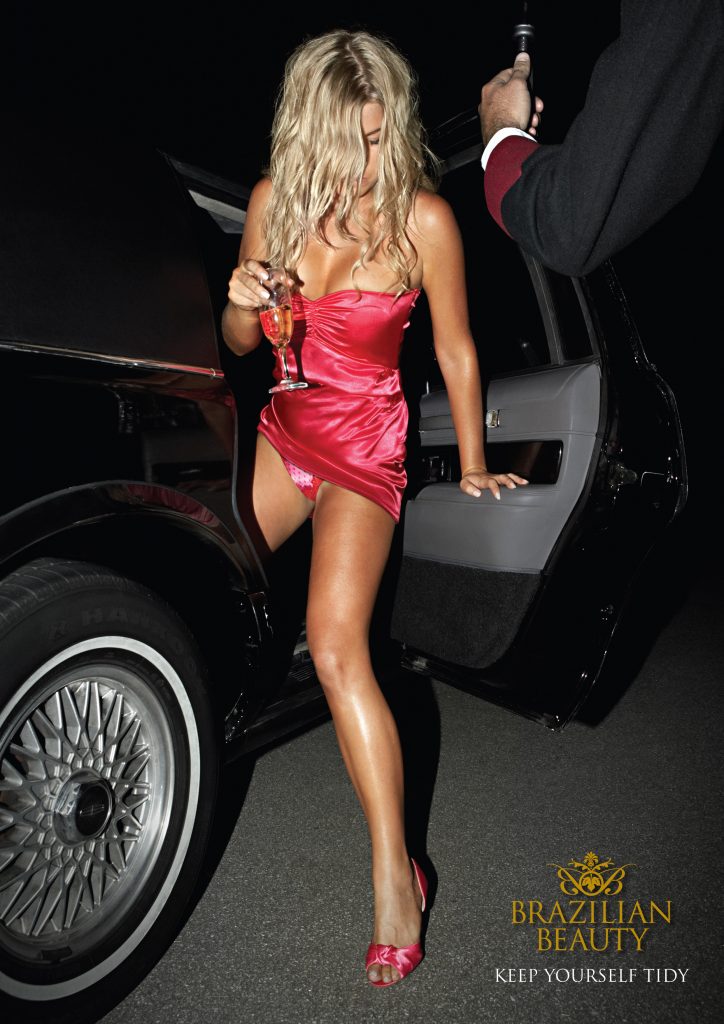 How Brazilian Waxing got its name:
So (the story goes), the woman who started it all was Janea Padilha, an American immigrant from the Bahia region of eastern Brazil who, in 1987 and with her 7 sisters, opened a New York beauty salon. Having dabbled in her homegrown practice of removing her client's hair from the entire pubic region while she was living in Brazil, Jenea decided to introduce her 'maximum wax' service to her New York beauty clients - in particular (and first cab of the rank), Sari Markowitz, then 28 and an executive assistant - who just happened to be friends with an editor at Elle Magazine - who on trying out this crazy new service herself then ran a story in Elle. Word spread among New York models and film stars… and the rest is history… again.
Brazilian Waxing In Australia:
In the meantime, and half a world away, it's circa 1990 and Brazilian waxing is organically becoming a 'thing' in Australia.
Although not yet known as Brazilian waxing, the "ditch the razor movement" was, by then, in full swing and despite an economic recession at the time; the collision of female self-expression (think navel piercings, midriff tops, low-rise jeans and Pamela Anderson in Baywatch) with the beginnings of a growing obsession with corrective beauty (I'm talking skin peels and the first tricklings of the injectable filler revolution), waxing in general was on a skyrocketing trajectory and the humble Bikini Wax was getting it's very own make-over.
As a fresh Beauty Therapist in the early 90s, I remember my very first 'Brazilian Wax' client. Of course the name, 'Brazilian Wax' had not reached Australian shores yet and so when my heavily pregnant client asked me if I could fully wax her bikini area so that the nurses at the hospital would not shave her prior to giving birth, I thought... "well, this will be interesting".
Needless to say; I totally rocked that waxing sesh and my client was super grateful that she didn't have to endure weeks of itchy, shaven regrowth while recuperating with her new bub. That day, changed everything in our clinic, and before we knew it, the newly named 'Full Bikini Wax' became the 'hush, hush' service dominating our appointment books and, over the next decade, no doubt the schedules of other beauty clinics across Australia.
Fast-forward to the early 2000s and news of a taboo, underground waxing service popular among celebrities and supermodels in the United States finally reaches Australia. Of course, many Aussies already knew what this was but, in true form, the Americanisation of Australian culture saw us quickly adopt the term and so, the Brazilian Wax was born.
In the midst of this popularity explosion (and while still a taboo topic only secretly discussed during get togethers and bff gossip sessions), steps in Francesca Webster. An IT professional with a ballsy savvy for marketing who saw an opportunity to take the bull by the horns and open Brazilian Beauty - Australia's first waxing salon totally dedicated to brazilian waxing.
The year is 2004 and within 18 months, Francesca had opened three Brazilian Beauty salons across Brisbane, both satisfying and fuelling the demand for the service, and giving birth to the Brazilian Beauty juganaught of today, which by 2019 had 21 clinics operating across four states of Australia.
Definitely not a taboo topic anymore:
But Francesca explains that it wasn't all smooth cha chas at the time. In fact, her very first advertising campaign was almost derailed when one Brisbane radio station refused to talk about Brazilian waxing on air and a print advertisement received so many complaints that the AANA - the Australian Association of National Advertisers - stepped in to investigate.
The advertisement featured a Pamela Anderson-ish looking model flashing her bikini area while stepping out of a limo… pretty tame stuff by today's standards but in the early 2000s, it seems that some Australians were finding this new body liberation movement a little offensive.
Regardless, it seems that backlash only fuelled the curiosity (as they say… all publicity is good publicity), so quicker than the rip of a hair gripping wax strip and with the help of TV shows like Sex And The City, Brazilian waxing became a national obsession - watch season 3, episode 14 - Carrie Bradshaw getting a Brazilian wax by a no-nonsense Russian beautician.
Experts in Brazilian waxing:
With literally thousands of Brazilian wax procedures performed at Brazilian Beauty clinics every year, it's probably safe to say that their signature wax technique is one of the best in Australia. Using their own specially formulated wax, manufactured by leading Australian beauty company - Caronlab Australia , Francesca Webster and her team of waxing experts ensure maximum comfort and results.
Available
to all genders, the Brazilian Beauty signature Brazilian wax includes a calming and soothing post wax treatment as well as home care advice and direction. Available in a pay-as-you-go option or discounted treatment pack and monthly memberships, appointments can be conveniently booked online, via the Brazilian Beauty App or by calling your favourite Brazilian Beauty location directly. Simply visit the Brazilian Beauty website for more details.