Feather Touch Brows: high definition brow perfection
By now you've surely heard about Feather Touch Brows (aka Microblading). It's a super popular semi-permanent eyebrow tattoo that fills and shapes your brows so that you can enjoy 24/7 perfection no matter what you are doing.
Read: Feather Touch Brows: Everything you need to know about the world's most popular eyebrow treatment.
Read: Feather Touch Brows: taking your brows from barely there to full fluffy gorgeousness.
For those of us with sparse or non-existent eyebrows, Feather Touch Brows is a God-send. You can swim, go to the gym, even take a shower without worrying about your eyebrow pencil smudging off, plus you can easily save hours of frustrating application time, especially if drawing on eyebrows every morning with your pencil or powder is not one of your best life skills.
But Feather Touch Brows isn't just reserved for those needing complete brow resurrection. Even if you have a fair amount of brow hair but fancy sporting a full, high definition brow with some serious arch appeal then this procedure could also be your ticket to semi-permanent brow gorgeousness.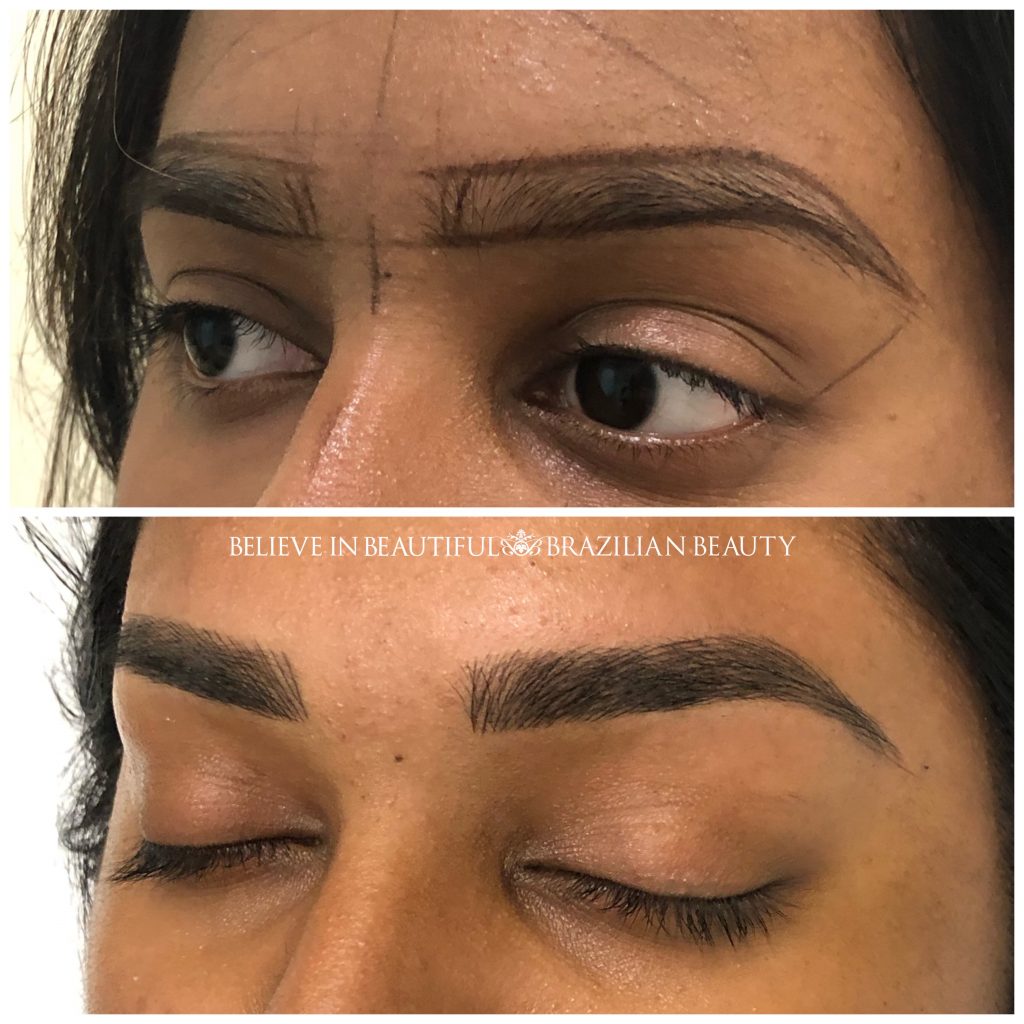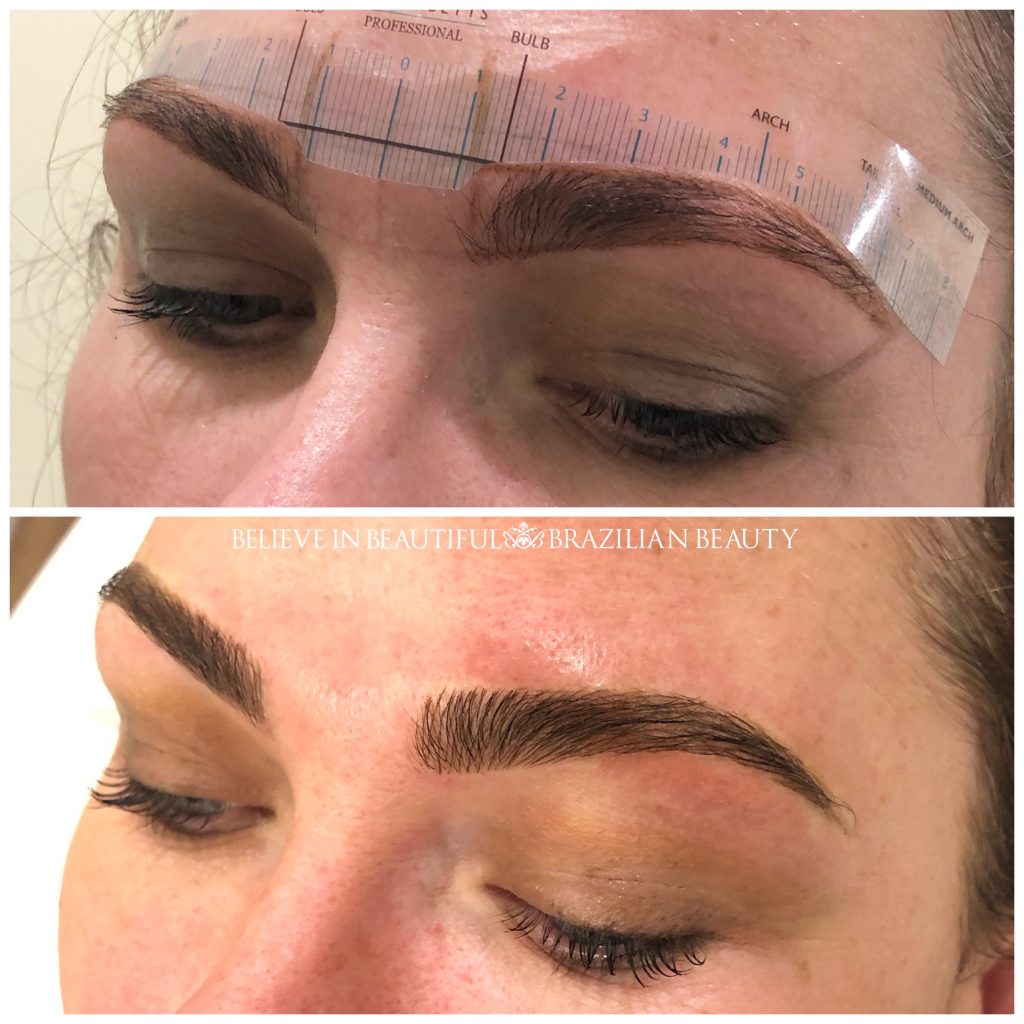 Finding the right shape:
The brow experts at Brazilian Beauty use a 'brow mapping' technique to find just the right amount of tweek needed to take your brows from ordinary to extraordinary, high definition perfection. Using the 'Golden Ratio' rule, they will find the perfect length, arch position, height and starting point for your brows then tattoo, fine, hair like strokes, throughout the brow to fill and define the edges, arches and tail.
How long does it last?
While you may still need to regularly trim, wax or tweeze away any excess hairs growing outside of your new shape, the results of the Feather Touch Brow itself can last up to two years, after which time you can return for a refresh procedure.
Start with an Eyebrow Preview:
If you are considering having your brows perfected with the Feather Touch Brow procedure, it's important to take the time to visit Brazilian Beauty for a consultation. This will give you the opportunity to meet with your FTB Artist who will assess your suitability for the procedure as well as give you an 'Eyebrow Preview' of how Feather Touch Brows will look on you.
To find out more click here. Or to book your complimentary Feather Touch Brow consultation click here.