Makeup & Beauty Tips: Which Lip Colour To Choose?
It all comes down to who's wearing who. Don't let your lipstick wear you! Have the confidence and knowledge to pull off any lipstick and make it look absolutely breath-taking no matter the hue. You can pull any off any colour if you have the confidence wear it and really own it, but for the less daring we have comprised an ultimate lipstick colour-coding guide for you. There are two things that no person wants washed out: their hair colour or even worse, their complexion. And we definitely don't want our lipstick clashing with either that's for sure. So how do we combat colour coding and completely compliment our complexion? With matching lipsticks of cause! Try out our suggested lipsticks and tag us on Instagram at @brazilianbeautyaus. So here we go! Never will you have to second-guess whether your lips are clashing with your hair or your skin tone again. Rock a lipstick that is made for you!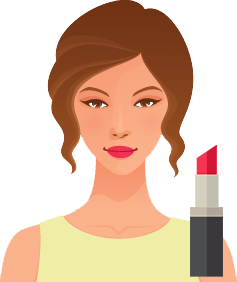 Brilliant Brunette?
Your gorgeous rich and natural brown locks frame your face and create a wonderful canvas for a bold makeup. Try out some punchy fuchsias and bright orange matte lip colours to create a striking contrast. We are especially loving ASI's Playful for the beauties in brown.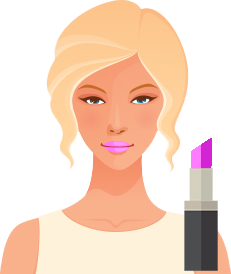 Blonde Bombshell?
The gorgeously golden and luminous locks that flow around your face will provide the perfect setting for sheer and iridescent pouts. It might be true that blondes do have more fun because the perfect tones for the fair haired ladies are candy corals and peachy pinks that make lips pop and jaws drop! We love the candy pink lipstick by ASI called BabyDoll.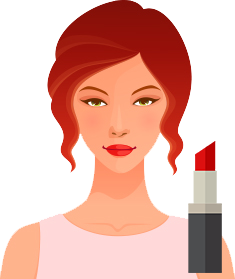 Ravishing Redhead?
With such vibrant hair, the perfect lip colour may just be what makes you extraordinary. Red on red CAN look incredible if you choose the right tone that can flatter both your hair and complexion. Opt for a berry pink or a cool red that both have purple undertones that are able to contrast with any shade of red hair. Try out a cool red today like ASI's Valentine.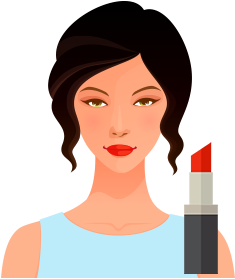 Raving Raven?
Your dark and flowing locks are both striking and modest. Match your hair with equally striking lips that contrast and balance out your entire look. For dark hair it is perfect to finish of your look with a bold blood red or even a plum or cherry on you're lips. If you want to be a little more edgy that than the classic red then try out a vibrant red with orange undertones like
ASI's Tango
.
So now that you have the complete run down on lip colours to match your hair colour. What about complexion? Not going to lie, we wish we had a go-to makeup bible in our younger years. However, lipstick mismatches and colour clashes are all apart of becoming wise in the ways of makeup. That's what we like to think anyway! Firstly, we have a super secret BB Beauty Tip that's going to save a lot of time- to ensure your lipstick flatters your skin tone; try it on with a bare face. It's seriously that easy! This will help you see if the colour looks good on you and your natural tones without being distracted by any other makeup or tones. If your still not 100% sure then the simple guide below should be able to point you in the right direction!

My complexion is…
Fair - Orange is in! Wear orange-based shades and fruity colours that brighten without overpowering your look.
Beige - Stick with shades that have clean and crisp undertones that can contrast nicely. When wearing pink opt for a clear shade.
Golden - Play up the warmth in your skin with rich colours and warm undertones.
Olive - Contrast your wonderful olive skin with blue undertones no matter the colour.
Bronze – It's all or nothing for you. Wear a natural flattering nude or bold stand out colours.
Deep – Clear reds, purples, pinks and berries are colours that will stay true and look fab-u-lous on you!
Check back soon for more makeup and beauty Tips! We'll see you in salon looking and feeling gorgeous! BB xx