5 Steps to Radiant Skin
Radiance - it's the ultimate skin goal for most (if not all) beauty aficionados - with a healthy glowing complexion the top of everyone's beauty wish list.
Start from the inside
Your skin acts like a mirror, reflecting your inner health and displaying it for all to see. Getting the right vitamins and nutrients in your daily diet is essential for optimum skin health. Healthy skin not only looks more radiant, it also heals faster, is less prone to breakouts and responds better to Advanced Skin Treatments. Filling in the gaps in the modern diet is the best way to ensure your body (and skin) is getting all the nutrition it needs to perform and look its best. Look for high-quality supplements targeted at skin health for best results.
Drink plenty of water
Yes, like a broken record this skin tip comes around again and again. Why? Because it actually works! When your body is hydrated, your cells are hydrated - looking plumper, healthier and yes - you guessed it… more radiant! With so many beverage options available we often forgo a glass of water, opting perhaps for that second skinny cappuccino at 10:30am or even a soft drink at lunch. Try for 1.5-2L per day. We love infusing ours with mint and lemon for an added metabolism boost!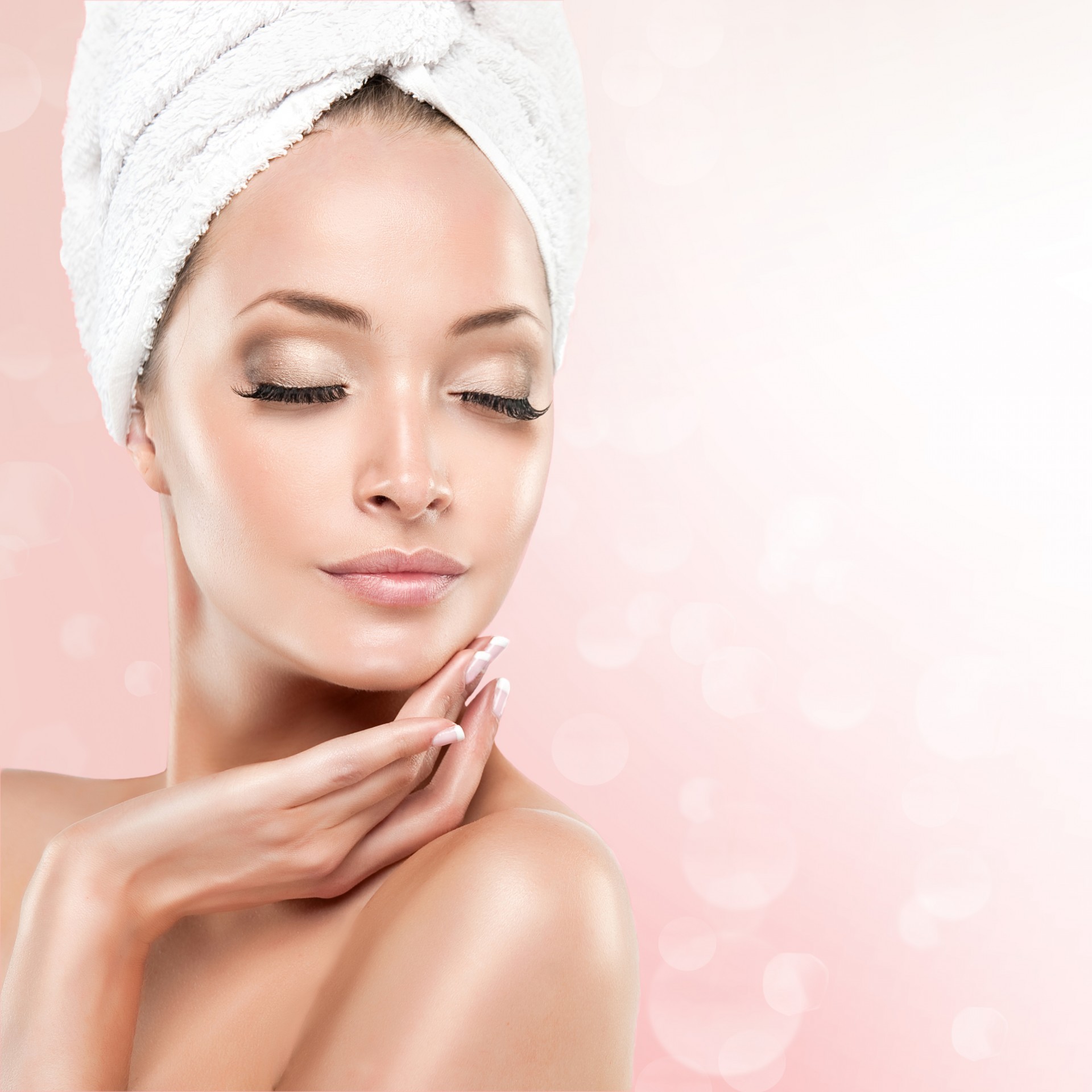 Exfoliate, exfoliate, exfoliate!
Exfoliation is a must for smooth skin and even skin tone. Not only does it buff away nasties, but it prepares the skin to effectively absorb nutrients from moisturisers, serums and other radiance boosting products. When it comes to exfoliation, opt for a chemical exfoliant for a gentle yet effective exfoliation which won't spread infection or damage your skin. Exfoliating 2 -3 times per week will ensure your skin stays supple, bright and luxuriously smooth.
Choose natural skin care products
With the mammoth surge of clean eating, super foods and organic diet / lifestyle choices, the disparity between what we put in our bodies and what we put on our bodies has become even more apparent. Like you would check the ingredients in products you are eating, it's important to check the ingredients in your skin care and makeup products. Avoid products laden with perfumes, preservatives and fillers which do little revitalise the skin. Natural oils, and high potency vitamins in skin care products will change the structure of the skin to produce the best, most radiant results.
Be aware of UV
Short of choosing a wholly nocturnal lifestyle, there is no avoiding sunlight. Unfortunately, nothing is more damaging to a gorgeous complexion than the sun's harmful rays. While you may get a natural glow from the sun (known also as sunburn), long term sun damage can be difficult to treat, leaving you with pigmentation, sunspots and dullness. IPL Skin Rejuvenation will zap away any existing pigmentation, promoting healthy cell turnover and a gorgeous glow. Prevention is key. Look for SPF in your day cream to prevent sun damage plus Vitamin C and Retinol in your evening products to brighten and heal your skin at night.