I BELIEVE KNOWLEDGE IS POWER
Online Training Consultation
ABOUT US
The Skin and Beauty Training Centre was created because we believe in giving beauty therapists and clinic owners the opportunity and accessibility to professional, advanced industry training that doesn't cost you an arm or a leg.
Skin and Beauty Training Centre is accredited by ASI – Australian Skin Institute
and Brazilian Beauty, we back ourselves and are proud of it. We train 100's of beauty therapists each year who have performed professionally trained treatments on over 150,000 happy customers Australia-wide. Mic drop.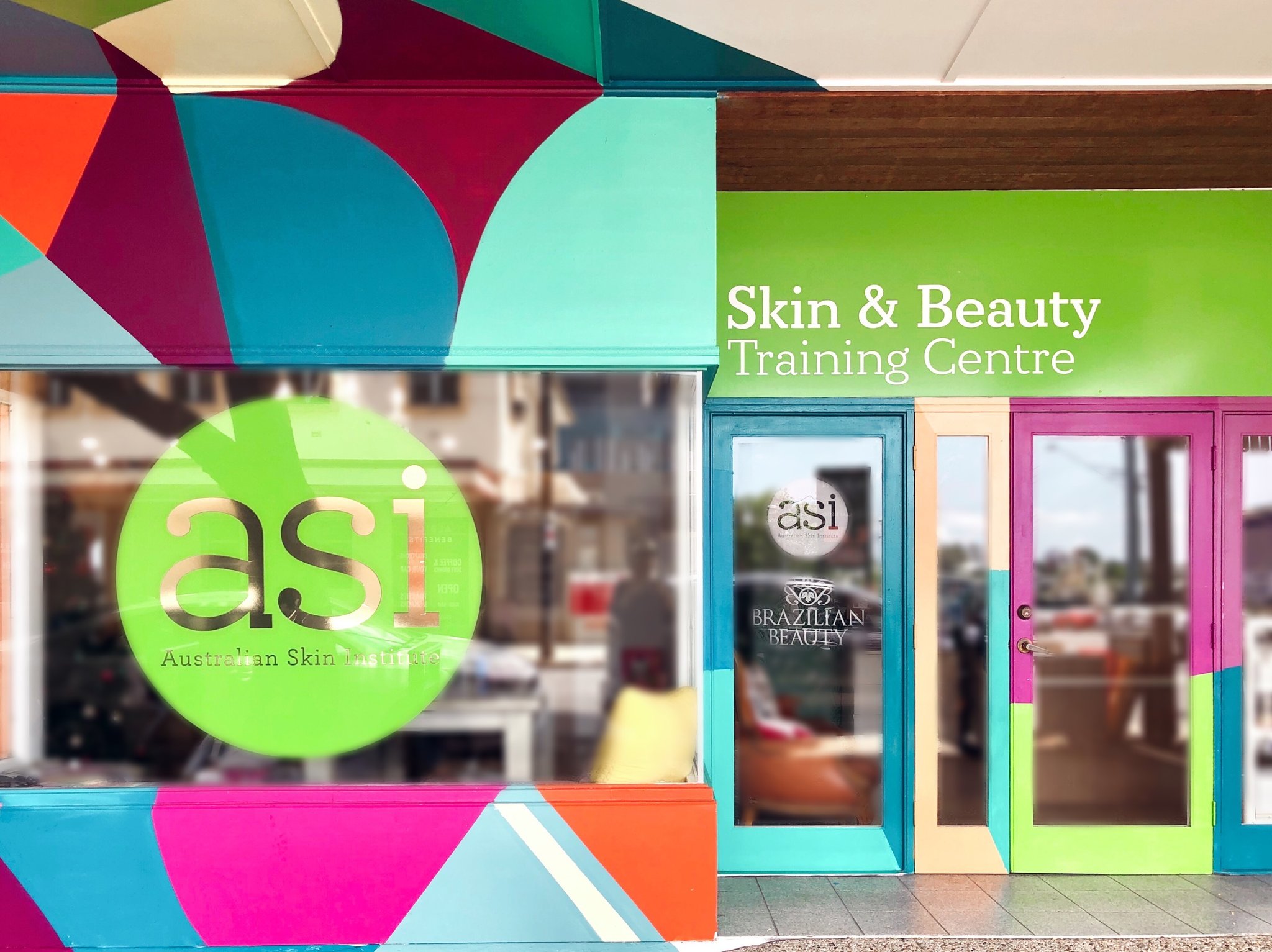 Each training course is centered around:
• Developing and educating beauty therapists to provide the best possible treatment experience and results for customers
• Empowering beauty therapists to feel confident in themselves and the treatments they are performing
• Having a clear focus on business growth and profitability
All training courses are able to be taken by aspiring beauty therapists that are new to the industry as well as those with experience looking to expand their knowledge. However, as an ASI Stockist you have some perks – we are talking about above and beyond support, free training courses and discounted rates.
Browse our courses here
Or book online here for your FREE consultation with one of our Trainers
Pre-treatment Advice
Don't wear eyebrow makeup to your appointment.

Not recommended for pregnant or breastfeeding women.

No Henna treatment within the last 2 weeks
Post-treatment Advice
Keep your brows dry and free of makeup for 24 hours after the treatment.

To maintain results, brush your eyebrows in the morning to keep them sitting in place.

No Henna treatment  for 2 weeks after Brow Lamination
Brow Lamination provides a painless solution for eyebrows that don't have symmetry or where the hairs follow a different pattern.
It creates a fuller, thicker look that resembles Microblading.
Brow lamination is the same concept as a lash lift, but instead of curling the hair, your Professional Therapist will straighten the brow hairs to sit in the desired direction.
The treatment results in a fuller looking brow and opens the eye.
It is easy, relaxing and pain-free. Brow lamination works like a perm and the process essentially involves straightening eyebrow hairs using a chemical solution, so that they all stand in the desired direction.
The treatment will finish with an eyebrow wax and tint to enhance the final result.
The result is a bushier, more defined yet natural-looking arch.
The Brow Lamination takes just under an hour and you can look forward to being comfortable and relaxed throughout the treatment.
Brow Lamination works really well as a brow rehab treatment.
A course of 3 brow lamination treatments will get your brows back on track.
 If you have sensitive skin be sure to chat with your brow technician as chemicals can be irritating when used near a delicate area, such as your eyes.
Results can last for 5-6 weeks. Your results depend on your individual hair growth cycles and your beauty routine at home. Make an appointment and pop in for a treatment every 5-6 weeks to maintain your Brow Lamination.
Extra care needs to be taken when waxing around the delicate eye area. We are professional fully qualified therapists and will always take care to ensure the appropriate support and superior quality wax is used to minimise any discomfort that may occur.
Having your eyebrows tinted for the first time can be an exciting and daunting experience. First time tinters should always go half a shade darker than their natural base hair colour. This way there isn't a drastic colour change but your eyebrows will appear much more defined and have more depth to them. For a more defined brow we recommend several shades darker than your hair colour to define and shape your facial features.
If your eyebrows are very sparse and thin then having very bold thick eyebrows may take some time. You should bring in a photo of your ideal eyebrow shape, from there we can talk to you about how long it will take to achieve a similar look.