BELIEVE IN LOOKING AS YOUNG AS YOU FEEL
Trust a Brazilian Beauty Registered Nurse
$50 OFF your first appointment with our Nurse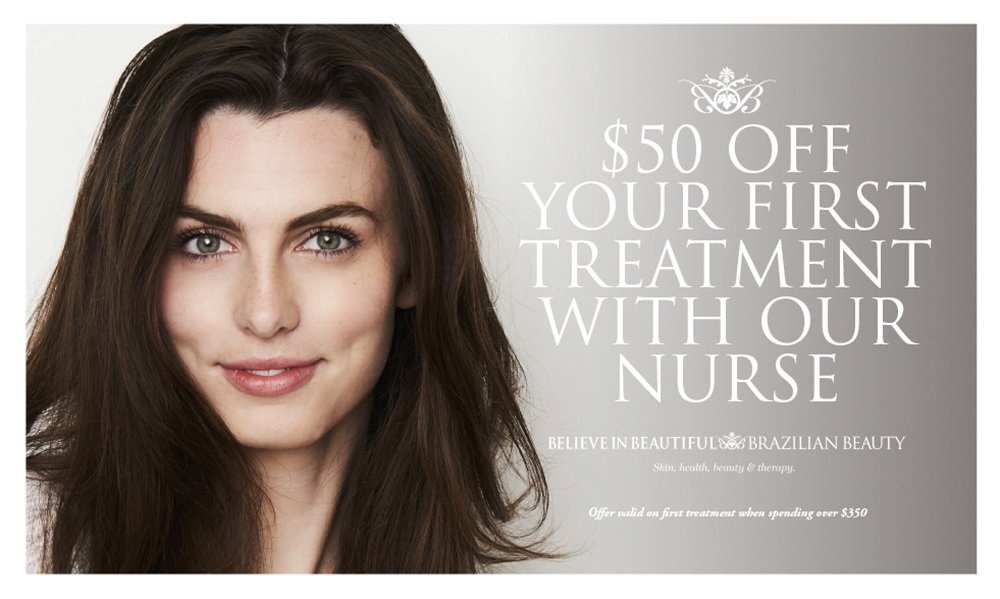 If your skin no longer reflects your youthful spirit, a Brazilian Beauty Registered Nurse can help you wind back the clock.
Some concerns simply can't be treated by skin care or hidden with make-up. That's why we offer a range of treatments administered by our Medical Team to help reduce the symptoms and appearance of ageing skin, such as pronounced wrinkles, sagging skin and lost definition.
Our Medical Team specialise in:
Book in for a COMPLIMENTARY Anti-Ageing Assessment and Consultation at your closest Brazilian Beauty clinic.