Meet our incredible Medical Director – Dr Ansulette Kay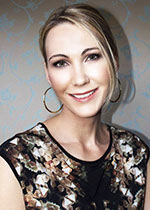 Dr Ansulette Kay graduated from Medical School in 2003 at Otago University (New Zealand) after first obtaining a Bachelor of Science Degree majoring in Anatomy (1999, Otago University). It was her love and appreciation of Anatomy that lead to an interest in Cosmetic Medicine, and working as a part time model and modelling tutor during her training helped develop an aesthetic appreciation which is evident in her approach to cosmetic treatments. Dr Ansulette Kay heads up our incredibly experienced Medical Team. We got the chance to sit down with Dr Ansulette to talk about why she was drawn to work with Brazilian Beauty. 
Why did you get into Cosmetic Medicine?
Cosmetic medicine is anatomy combined with aesthetic artistry- and I am passionate about both! I loved the idea that we could help people feel more confident about the way they look, regardless of their age.
Why are you passionate about Cosmetic Injections?
Cosmetic injectables have revolutionised ageing as we know it- by understanding the ageing process and respecting individual anatomical variation we now have the ability to take control and decide how we want to age. It's almost like immunising against ageing!
Has there been a memorable moment during your Cosmetic Medicine career?
Several.. but most memorable was probably the first time a client hugged me after seeing their results.. I remember thinking that it was so much nicer than doing hospital medicine!
What is your favourite procedure to perform?
Wiping frowns away! So many of my clients will complain that people think that they are angry or worried because they have permanent frown lines.Treating the frown generally doesn't cost much, it requires less units over time as it breaks the habit of frowning, and it not only relaxes the muscles causing the lines, it also stops the muscles from pulling the brow down medially, so it treats, protects and lifts at the same time.. and it only takes a few tiny injections!
What attracted you to work with Brazilian Beauty?
Meeting the team and identifying with their vision: "Be your own kind of beautiful" I believe that we should respect individual anatomy and help our clients to discover and enhance their own beauty, rather then trying to make them look like someone else.
What makes the Brazilian Beauty difference?
Relationships. It's about spending more time with clients, understanding their wants, but also being experienced enough to do proper assessments in order to discuss their needs and the treatment possibilities.. in short, think 'long term relationship' rather than 'one night stand'. ;)
How do you spend your spare time?
I spend spare time with family! I have been married for 15 years, and we have 3 beautiful children aged 5, 9 and 11. We love travelling and cruising and we are looking forward to going back to Fiji again later this year.
What is the best piece of skin care advice you have been given?
I saw a dermatologist when I was 16, and he told me to use sunscreen daily, every day, no exceptions. Most people think sunscreen is only for days when they are going to be in the sun (beach etc), but UVA can still penetrate through glass, and it's UVA that causes collagen to break down, pigmentation and contributes to early ageing.
What does beautiful mean to you?
Feeling confident in your own skin - Looking natural and embracing what makes us different.
Dr Ansulette Kay has hand picked her incredibly experienced Medical Team of Registered Nurses. Book in for your FREE consultation today at your closest Brazilian Beauty clinic.