Monday 9am - 7pm / Tuesday 9am - 7pm / Wednesday 9am - 7pm / Thursday 9am - 9pm / Friday 9am - 7pm / Saturday 9am - 5pm
Welcome to beautiful.
Step into a place where beauty isn't a poster on the wall. It's what we share with our clients; what we allow to shine through, what we believe in. At our beauty clinic you'll delight in the experience of luxurious and comfortable surroundings, our friendly and professional team and a first-class experience.
Our Brazilian Beauty Springfield clinic is situated at Orion Shopping centre south west of Brisbane. Easy parking is available in the centre. We specialise in Ionithermie which is a unique and extraordinary anti-cellulite, figure corrective, and firming treatment.
It's our first Brazilian Beauty clinic to introduce the Express Beauty Bar, delivering quality treatments in minimal time. Stop by for your quick beauty fixes including; Eyebrow Sculpture, Brow Tinting and Eyelash Extensions to name a few! For the tanning aficionados, Brazilian Beauty Springfield Central now has two tanning rooms to ensure you can maintain gorgeously golden skin.
Opening Hours are guide hours only and may be subject to change. Please call ahead to book.
Our
Beautiful
Team
Rebecca Gaspert
Franchisee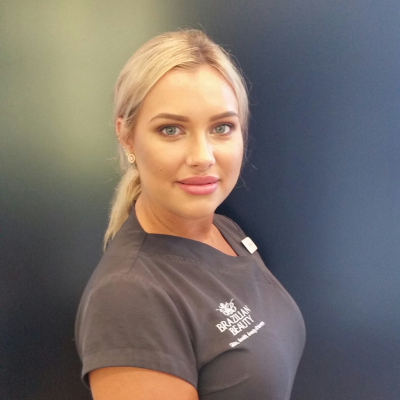 Rheanna
Clinic Coordinator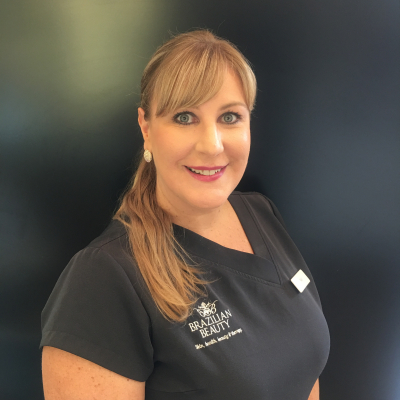 Melanie
Senior Beauty Therapist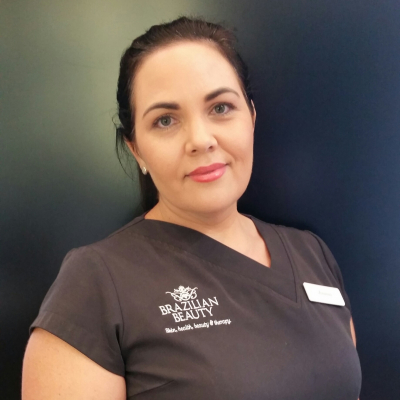 Joanna
Senior Beauty Therapist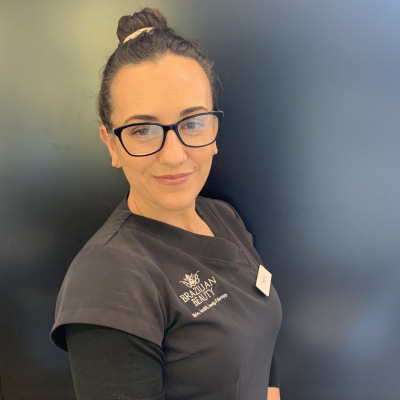 Angela
Beauty Therapist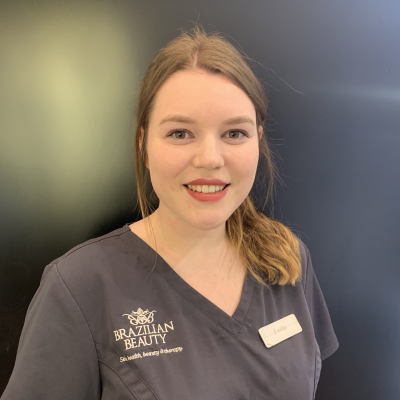 Emily
Beauty Therapist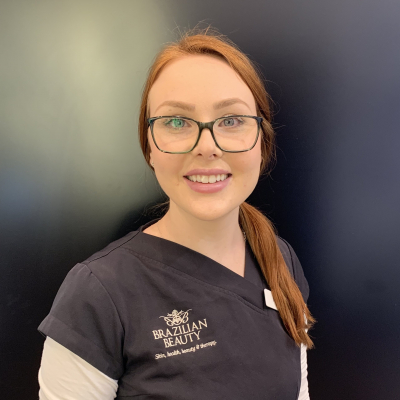 Amy
Beauty Therapist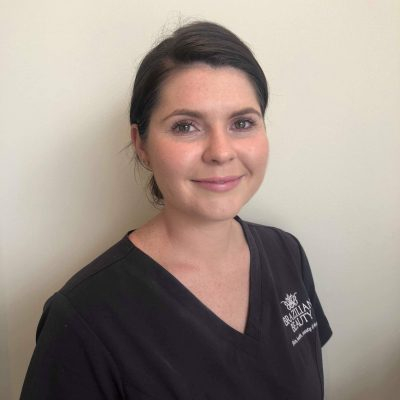 Tiffani
Beauty Therapist
Stef
Beauty Therapist
HOW TO FIND US
Brazilian Beauty Springfield Central is located at Orion Springfield Central, and shouldn't be too hard to find. We are located in the Big W Mall, between TS14 and Strandbags. Plenty of parking is available just outside on Main Street or in the shopping centre's carparks.
Brazilian Beauty Springfield Central services Augustine Heights, Amberley, Brookwater, Carole Park, Collingwood Park, Flinders View, Forest Lake, New Beith, Jimboomba, Goodna, Gailes, Redbank Plains, Cooneana, Swanbank, Greenwood Village, White Rock, South Ripley, Spring Mountain, Greenbank, Forestdale, Camira, Bellbird Park, Springfield Lakes, New Chum, Bergins Hill, Blackstone, Yamanto, Ripley and surrounding suburbs.
CLINIC AWARDS
Evolving Clinic of the Year – 2015
Franchisee of the Year – Rebecca Gaspert – 2010, 2011, 2015
SERVICES & TREATMENTS
If you're looking for a beauty clinic which provides professional opinions and expert recommendations on beauty products, treatments and services, come on into our Springfield beauty clinic. We specialise in Injectable Fillers, Cellulite Treatment (Ionithermie), IPL Skin Rejuvenation and Laser Tattoo Removal.
We have recently introduced the Ultralux 4 enabling us to provide cutting edge treatments such as SHR hair removal, Fat Cavitation and Skin Tightening. Ask us for a FREE consultation for any of these services.
Our clinic caters to a broad demographic, including yummy mummy's, defence personnel and local TAFE and university students. A solid proportion of our client base is comprised of employees at local businesses, as we provide a number of advanced beauty treatments which are unavailable elsewhere in the local area.
Brazilian Beauty provides an extremely high level of client care to all of our customers. We have implemented procedures to ensure that no client leaves the clinic unsatisfied.
All therapists are fully qualified in Brazilian Beauty core treatments, which include Hair Removal, Eyebrow and Eyelash care, Massaging and Skin Care.
We provide the proven Brazilian Beauty brazilian wax method, which minimises discomfort while maximising efficiency. Our outstanding results will leave you in no doubt as to who you will trust with future beauty health concerns.
Brazilian Beauty Springfield Central also provides Facial Filling Injections. Our nurse visits once a month, and appointments are absolutely necessary.
We also provide Ionithermie Cellulite Reduction, the world's most renowned cellulite reduction treatment. This treatment, available only at Brazilian Beauty Springfield Central and Brazilian Beauty Taringa, has gained renown across Europe and the United States, and is proven to actively reduce the appearance of cellulite as well as reduce body size. Brazilian Beauty Springfield is the only beauty clinic in the Centre to provide spray tanning. Our therapists are highly experienced in the Brazilian Beauty Signature Spray Tanning method, and will ensure that you leave glowing gorgeously. We stock the best product available on the market and provide a range of shade options and developing times.
For more details on all beauty treatments, products and services that Brazilian Beauty Springfield Central provides, visit the Treatments page or check out our Online Store.
Review from Facebook
"I've been a customer at BB Springfield for a while now and the staff are always incredibly helpful, welcoming and friendly. I have all my waxing appointments with Karen and she's incredibly friendly, bubbly and she does a fantastic job. All the staff are amazing and they're always incredibly welcoming, I wouldn't go anywhere else. Thanks for everything."
Ellie
Review from Facebook
"I've been in the beauty industry for 10 years now and have never received a micro like I did tonight. Amazing! Thank you so much Jess, I'm feeling silky smooth"
Brooke