Monday Closed Due To COVID 19 / Tuesday Closed Due To COVID 19 / Wednesday Closed Due To COVID 19 / Thursday Closed Due To COVID 19 / Friday Closed Due To COVID 19 / Saturday Closed Due To COVID 19 / Sunday Closed
Welcome to beautiful.
Step into a place where beauty isn't a poster on the wall. It's what we share with our clients; what we allow to shine through, what we believe in. At our beauty clinic you'll delight in the experience of luxurious and comfortable surroundings, our friendly and professional team and a first-class experience.
We are city central, in the arcade under the Bendigo Bank Head Office building, between The Otis Foundation and Indulge Fine Belgian Chocolates. Parking is available in the centre car parks, as well as on High Street and Bath Lane.
Opening Hours are guide hours only and may be subject to change. Please call ahead to book.
Our
Beautiful
Team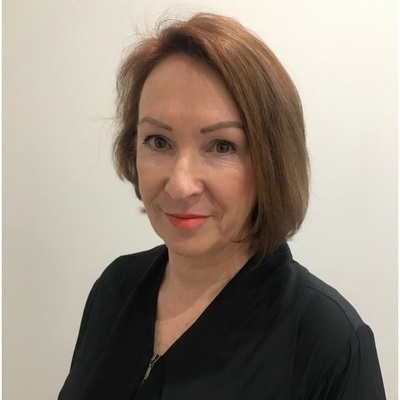 Ellen Gamon
Franchisee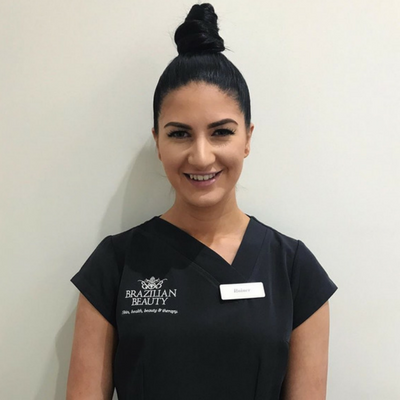 Rainer
Clinic Coordinator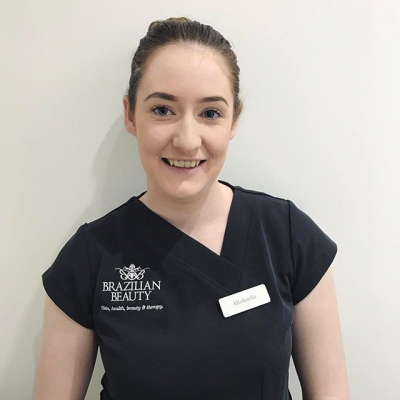 Michaela
Senior Beauty Therapist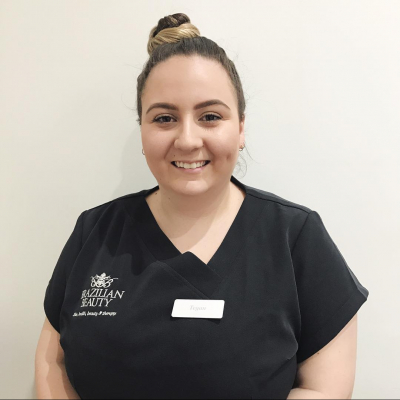 Tegan
Beauty Therapist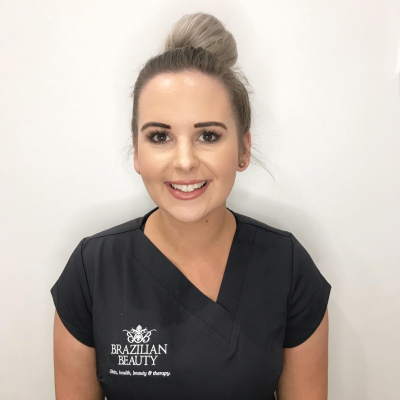 Emily S.
Beauty Therapist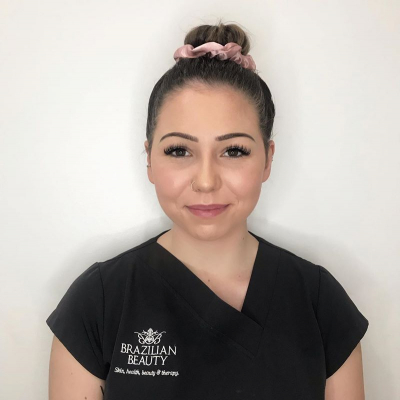 Chloe
Beauty Therapist
HOW TO FIND US
Our distinctive facade make us very easy to spot, but first you have to get there! We are in the Fountain Court Complex, under the new Bendigo Bank building.
We are between The Otis Foundation and Indulge Fine Belgian Chocolates.
This is one Bendigo beauty clinic that is in very fine company! There is parking available in the centre car parks, as well as on High Street and Bath Lane.
Brazilian Beauty Bendigo services Shelbourne East, Lockwood, Kangaroo Flat, Spring Gully, Flora Hill, Golden Square, Maiden Gully, Long Gully, White Hills, California Gully, Junortoun, Strathfieldsaye, Eaglehawk, Inglewood, Castlemaine, Maldon, Maryborough, Dunolly, Heathcote, Rochester, Rushworth, Kyneton, Seymour, Nagambie, Broadford, Kilmore, Lancefield, Romsey, Woodend, Trentham, Daylesford, Clunes, Creswick, Lexton, Avoca, St. Arnaud, Wedderburn, Echuca and surrounding towns.
CLINIC AWARDS
Franchisee Of The Year – Sandra Campbell – 2014
2IC Of The Year – 2014
Coordinator Of The Year – 2014
Clinic Of The Year – 2012
SERVICES & TREATMENTS
Our Bendigo Beauty clinic offers professional beauty products and services recommended and performed by fully qualified, professional Beauty Therapists.
We have recently introduced the Ultralux 4 enabling us to provide cutting edge treatments such as, SHR hair removal, Carbon Laser Peels, Tattoo removal, Fat Cavitation and Skin Tightening. Ask us for a FREE consultation for any of these services.
We specialise in Microdermabrasion, Injectable Fillers, and Hair Removal. Our hair removal prices vary to other Brazilian Beauty clinics, please view our IPL Laser Hair removal pricing here.
We also provide a broad range of facial treatments, which we tailor to the individual needs of every client. Our facials are complemented by the ASI Pure Potent-C range, including the new ASI Pro-Peels, a series of powerful facial treatments designed to eliminate the signs of acne, aging and pigmentation. Combine a facial with a highly effective Dermal Rolling treatment or a relaxing massage for maximum results!
Speciality Treatments
Brazilian Beauty provides an extremely high level of client care to all of our customers. We have implemented procedures to ensure that no client leaves the salon unsatisfied.
All therapists are fully qualified in Brazilian Beauty core treatments, which include Hair Removal, Eyebrow and Eyelash care, Massaging and Skin Care. Brazilian Beauty Bendigo is the only salon in the brand to exclusively offer Electrolysis treatments to permanently reduce stubborn facial hairs.
We provide the proven Brazilian Beauty brazilian wax method, which minimises discomfort while maximising efficiency. Our outstanding results will leave you in no doubt as to who you will trust with future beauty health concerns.
An official stockist of both Youngblood Mineral Cosmetics and Australian Skin Institute products, Brazilian Beauty Bendigo can ensure you get the best possible facial using the best products available.
Injectable Fillers are one of our most popular treatments, followed closely by the Brazilian Beauty Signature Method Spray Tan.
Why not look younger with Dr Kate Howsan MBBS? We offer a fantastic cosmetic injectables service, book for a consultation today. Dr. Kate HOWSAN graduated from the University of Queensland in 1991. Her early years of clinical practice centred on emergency medicine and skin cancer work. She moved into the medical aspects of cosmetic practice in 2001 and has focussed her training on injectable facial rejuvenation using dermal fillers and muscle relaxants. She recently added laser treatment to her repertoire.
She believes in a natural look to all rejuvenation and over the past 5 years has been utilised as a trainer for some injectable facial treatment and passes her philosophy of a natural rejuvenation onto upcoming injectors.
For more details on all beauty treatments, products and services that Brazilian Beauty Bendigo provides, visit the Treatments page or check out our Online Store.
We also provide Beauty Packages for those interested in a fantastic deal.
Review from Facebook
"Everyone at Brazilian Beauty Bendigo are wonderful, friendly and so very helpful. I always feel so welcome as soon as I walk through the door. The girls are very professional during every session and I always feel comfortable asking questions because I know I will get some great advice."
Sarah
Review from Facebook
"These girls are amazing!! I love coming in for my monthly treatments and being pampered by such professional and creative staff!!"
Ellie